Birthday Prediction: Will 2021 See A New Side of the 'FEARLESS' Swara Bhasker?
Renowned astrologer, Hirav Shah has interesting predictions for Swara Bhasker on the occasion of her Birthday today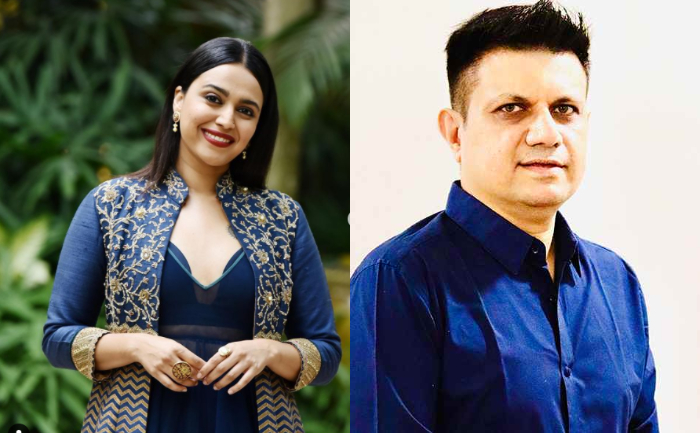 Swara Bhasker (born 9 April 1988) is one of the most confident actresses in Bollywood. She often ends up making headlines over her statements on social and political matters. Best known for her supporting work in mainstream productions and roles in independent films, she won many accolades. She is celebrating her Birthday today. On the occasion of her special day renowned astrologer, Hirav Shah makes interesting predictions for her in 2021.
Hirav Shah's predictions for Birthday girl Swara Bhasker:
Swara Bhasker's birth number is 9, which is ruled by Mars. Her destiny number is 0+9+0+4+1+9+8+8 = 39, 3+9= 12. 1+2= 3 ruled by Jupiter. Swara's zodiac sign is Aries.
Swara, the daughter of naval Commodore C. Uday Bhaskar (Retd.), was born and raised in Delhi. After receiving her bachelor's degree in English literature from the Miranda House, she enrolled herself at the Jawaharlal Nehru University to complete her master's in Sociology. Swara made her film debut with a supporting role in the 2009 drama Madholal Keep Walking, a commercial failure. She achieved wider recognition for her supporting role of a bride-to-be in the commercially successful romantic comedy Tanu Weds Manu (2011). Her performance in the film was well-received by critics as well as the audience.
Swara garnered further praise for her performance in the critically acclaimed Raanjhanaa (2013) which featured Sonam Kapoor and Dhanush in key roles. She then reprised her role from Tanu Weds Manu in the sequel and later appeared in the romantic drama Prem Ratan Dhan Payo; both productions were among the highest-grossing Bollywood films of 2015. Her being a part of independent films such as Nil Battey Sannata (2016), and Anaarkali of Aarah (2017) has earned her further acclaim.
Future of Swara Bhasker in 2021:
Swara is entering the 34th year of her life, 3+4= 7 which is ruled by Ketu. 2021 is a number 5 year ruled by Mercury. Swara's lucky numbers are 3, 6, 9.
"Swara Bhasker may get some good offers especially after September 2021, she will be on an upswing. Her upcoming films like Sheer Qorma and some other web series will bring her a good name but she needs to up her game. She needs to target the A-list hero films with top directors. She takes a stand on many issues of the country, speaks a lot about her strong character but she should first focus on success, money and consistency in the film industry. A strong brand gives a stronger voice. So she can impact more on the issues and will be able to change perception also." explains celebrity astrologer Hirav Shah.
"2022 and 2023 will be very good years for her to make it more fearless Swara Bhasker with strong success in Bollywood," further says Shah.
We the team of The Live Mirror wish the pretty actress a very Happy Birthday!
Also Read: Astrology Prediction On The Indian Premier League 2021