BJP leader Lata Kelkar on #MeToo accusations: Women journalists not so innocent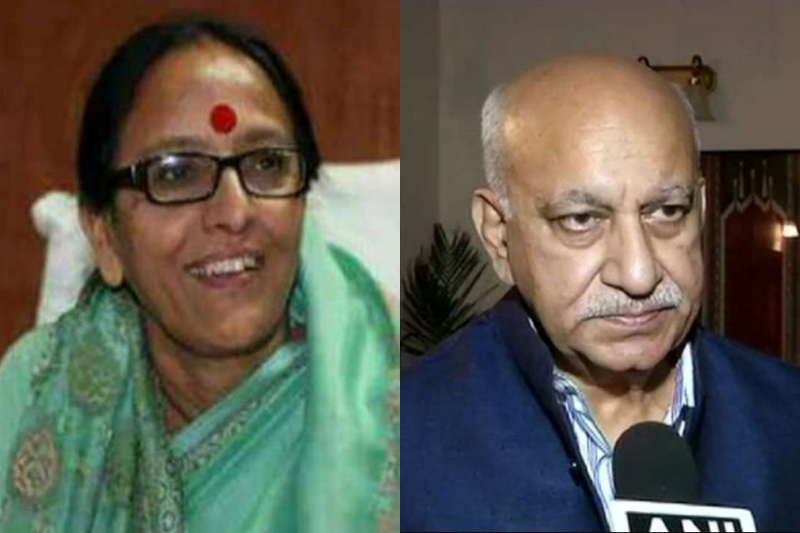 While Minister of State for External Affairs MJ Akbar is facing the allegations of sexual harassment, a BJP leader Lata Kelkar came out with the appalling statement as she said that the women journalists are not so innocent.
According to the news agency ANI, Lata Kelkar, the chief of BJP's women's wing in Madhya Pradesh, has said that she does not consider women journalists so innocent that they could be misused by anyone. She said, "Female journalists are not so innocent that they can be misused and MJ Akbar was a journalist and all the accusers are also journalists. Both were at fault," she said.
Kelkar welcomed the MeToo movement, saying that it has given women the courage to speak up against harassment. However, she added that a disclaimer to that as well by saying "only now in their understanding has it become harassment," suggesting it wasn't at the time because they didn't report.
When asked if Akbar should resign from his post, Kelkar added that it wasn't for her to say and can only be decided by him and the party high command.
On Monday evening, at least four journalists have made allegations of sexual harassment against Minister of State for External Affairs MJ Akbar. Priya Ramani was the first to expose MJ Akbar without taking his name as the 'unnamed editor'. She accused him of inappropriate behaviour and had written about it in an article in Vogue India in October 2017.
Notably, Akbar was the editor of prominent newspapers like The Telegraph, Asian Age and The Sunday Guardian. He is also a member of the Rajya Sabha.
Also Read: #MeToo: Farah Khan and Farhan Akhtar react to allegations against Sajid Khan