BJP-RSS know it very well that it won't win in 2019: Rahul Gandhi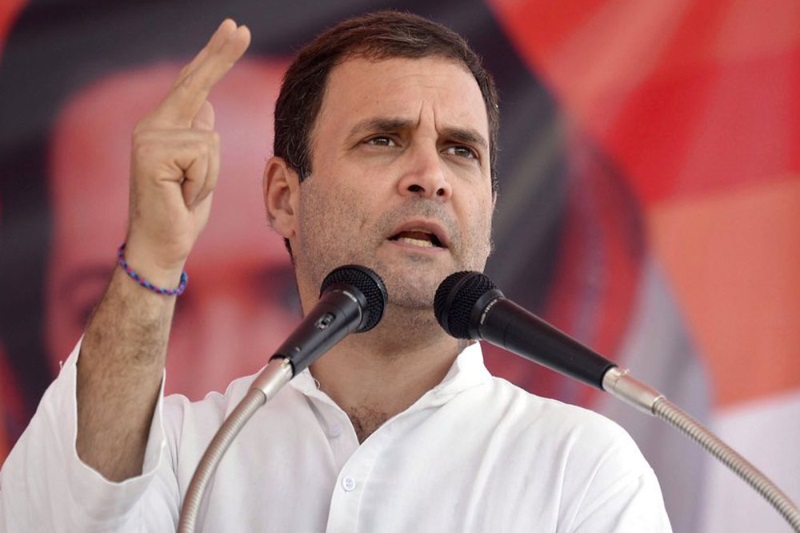 With General elections 2019 round the corner, Congress president Rahul Gandhi said that both BJP and RSS "know it very well" that the saffron party will not win the elections slated for next year.
Addressing his first rally in Mizoram's Champai, Gandhi accused the saffron brigade of destroying the state's culture. "The RSS and the BJP understand that this is the only opportunity for them to enter Mizoram and destroy its culture. They know that they are unlikely to win the next (Lok Sabha) elections," Gandhi said at a public rally in Champhai.
Mizoram, a 40-member state Assembly, will go for polls on November 28 along with Madhya Pradesh, By the way, Mizoram is the only north-eastern state where Congress is still in power.
Rahul Gandhi claimed that the local party Mizo National Front (MNF) is a partner of the BJP and that both will go for an alliance in case of a hung mandate post poll. Both parties trashed his allegations though. "It is sad that an organisation like the MNF is helping the BJP and the RSS in the attempt to destroy the culture, language, heritage and history of Mizoram… Only Congress people are fighting the divisive ideas of the BJP," he added.
Yet again, Rahul Gandhi raked up the Rafale deal issue. "Narendra Modi personally gave Rs. 30,000 crore to Anil Ambani. That is the amount for one year's spending of MGNREGA in the entire country," he alleged.
Rahul Gandhi said the Lal Thanhawla-headed Congress government, which is in power for 10 years now, has really progressed in the economic front with the per capital income of people being doubled during the time period. "We will make Mizoram as the gateway hub of Eastern India and create 11,000 new jobs in next year," he stated.
Reminiscing about the past, the Gandhi scion recollected his memory to visiting Mizoram with his father and former Prime Minister Rajiv Gandhi in 1987. "In 1987, my father drove around Mizoram streets. I came with him that time. I want to do the same after elections. I want to come to Mizoram, drive around and meet people here," he further added.
ALSO READ: Chowkidar Hi Chor Hai: Crime thriler is being played in Delhi, says Rahul Gandhi