#BlackOutBTS is Trending; But the ARMY Need Not Worry
#BlackOutBTS trends as K-pop band's Black fans share selfies to celebrate inclusivity in BTS ARMY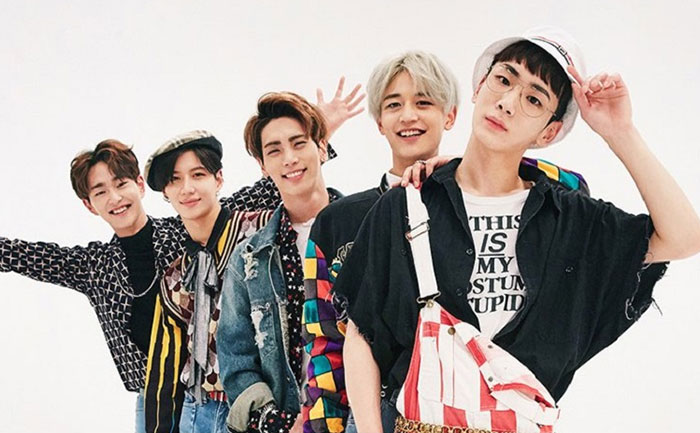 April 15 hashtag #BlackOutBTS began trending on Twitter. But the ARMY need not worry. The globally popular musical group is not being censored, as the name of the trend suggests. The truth behind the viral hashtag is quite adorable and beautiful. Yes, #BlackOutBTS is an opportunity for Black fans of the boy band to have their own 'Selca' (selfie) day.
A BTS fan explained to the website, "#BlackOutBTS is made for the fans who get the most silenced within the army: black people. [..] We get constantly ridiculed, ignored, attacked and disrespected within the army and we as a cohesive unit are sick of it. #BlackOutBTS is a selca day for just us to showcase our beauty, admire our bias in any way we choose to and for once get some shine. This […] isn't to exclude anyone, this is to raise up those who don't receive inclusion."
In order to support black ARMYs and provide them with a way to show their love for BTS, fans began the #BlackOutBTS hashtag to encourage them to post selcas on the social media platform. This movement apparently started back on February 28 of 2018 during Black History Month and has been picking up movement since then.
Here are some of the black ARMYs gorgeous selcas!
Today is a spring day???#BlackOutBTS pic.twitter.com/770EfUvBSY

— m.iaaaa (@tamia_jenay) April 15, 2020
we don't match we co-ordinate ??#BlackOutBTS pic.twitter.com/6Fzwcdcom3

— KOOBI⁷!//tas's baby ? (@J00NSEG0) April 15, 2020
hey ami ????#BlackOutBTS pic.twitter.com/XnWuf3JV3q

— gaz⁷ (@dionyoons) April 15, 2020
hobi and I are staring at someone cute

♥︎#BlackOutBTS 〜@BTS_twt pic.twitter.com/IQY46DohOU

— uro⁷ (@hopeworldain) April 15, 2020
yes we're boujee & going to brunch, mind ya business??#BlackOutBTS pic.twitter.com/OSuUt5N5Sq

— 17'S 디노 simp kia˚* ❀ SEUNGSIK DAY (@crybabykia) April 15, 2020
The 'Blackout Day' tag was created to embrace the online black community on social media by sharing images of beautiful black people by selfies etc. It has been around for about three years, and the whole tag means minority voices are given the type of attention they are denied in mainstream culture.
Also Read: When BTS's JIMIN & V approached Baek Chan for THESE musical doubts