HappyBirthdaySRK: Madhuri Dixit, Kareena Kapoor and others wish King Khan
On Shah Rukh Khan's birthday, Bollywood celebrities took to their social media and wished the Badshah of Bollywood.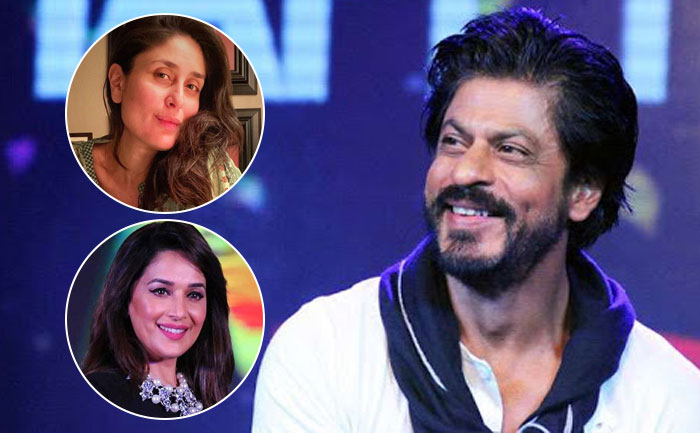 Shah Rukh Khan celebrates his 55th birthday today. The actor is currently in Dubai for the ongoing Indian Premier League (IPL) with his family to support his team Kolkata Knight Riders (KKR) To celebrates his birthday, his fans have been trending the hashtag #HappyBirthdaySRK on Twitter.
On his birthday, Bollywood celebrities like Madhuri Dixit, Anushka Sharma, Deepika Padukone, Riteish Deshmukh, Kareena Kapoor, and others took to their social media to dedicate special posts to King Khan, check it out.
Kareena Kapoor Khan: "Happy birthday King Khan… Let's always have fun dancing. You are the warmest, most gracious superstar we have… Keep soaring @iamsrk ❤️🎈🎈"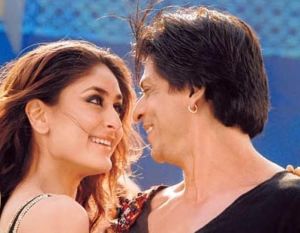 Anushka Sharma: "To your wit, charm, intelligence and openheartedness. Have a legendary birthday, Shah Rukh"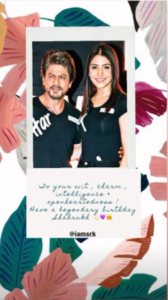 Farah Khan: "Happy birthday @iamsrk .. the most valuable Antiques are old friends 😘😜 ♥️"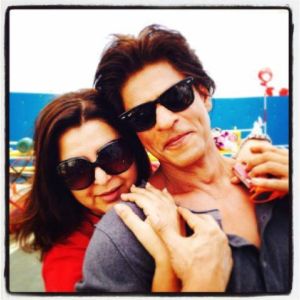 Isha Koppikar: "Wishing the Don of Bollywood @iamsrk a very very happy birthday! 😇✨"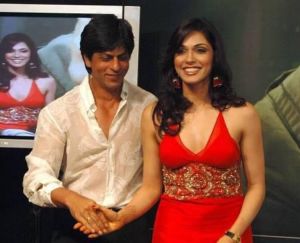 Madhuri Dixit: "Whenever we meet, there's masti, magic & loads of love Heart suit Here's wishing you a very happy birthday @iamsrk. Stay safe & hope to see you soon."
Whenever we meet, there's masti, magic & loads of love ♥️ Here's wishing you a very happy birthday @iamsrk. Stay safe & hope to see you soon. pic.twitter.com/mpWMnJq1Ol

— Madhuri Dixit Nene (@MadhuriDixit) November 2, 2020
Juhi Chawla: "I plant 500 trees for #ShahRukh on his birthday for #CauveryCalling
From co-star, co-producer to co-owner ….dotted with much laughter and some tears, it's been a long, colourful & eventful journey 🙏😇🌟🌸😅🤪 Happy Birthday @iamsrk @ishafoundation"
I plant 500 trees for #ShahRukh on his birthday for #CauveryCalling
From co-star, co-producer to co-owner ….dotted with much laughter and some tears, it's been a long, colourful & eventful journey 🙏😇🌟🌸😅🤪 Happy Birthday @iamsrk@ishafoundation

— Juhi Chawla (@iam_juhi) November 2, 2020
Dhanush: "Happy birthday @iamsrk bhai .. wishing you lots of love, peace and happiness."
Happy birthday @iamsrk bhai .. wishing you lots of love, peace and happiness.

— Dhanush (@dhanushkraja) November 2, 2020
Lara Dutta: "Happy birthday dearest @iamsrk !! Your one in a couple of billion!! 🤗💕. Lots of love!!"
Happy birthday dearest @iamsrk !! Your one in a couple of billion!! 🤗💕. Lots of love!! pic.twitter.com/r7zDn3fCX9

— Lara Dutta Bhupathi (@LaraDutta) November 2, 2020
Vijay Varma: "I don't have a picture with @iamsrk but he lives in my heart. Happy Birthday King 👑"
I don't have a picture with @iamsrk but he lives in my heart. Happy Birthday King 👑

— Vijay Varma (@MrVijayVarma) November 2, 2020
Riteish Deshmukh: "This image says it all….. Happy Birthday Dearest @iamsrk – we love you loads. @geneliad #HappyBirthdaySRK #HappyBirthdayShahRukhKhan"
This image says it all….. Happy Birthday Dearest @iamsrk – we love you loads. @geneliad #HappyBirthdaySRK #HappyBirthdayShahRukhKhan pic.twitter.com/Mx4nOOXvos

— Riteish Deshmukh (@Riteishd) November 2, 2020