Bowlers shouldn't get too emotional against Virat Kohli: Tim Paine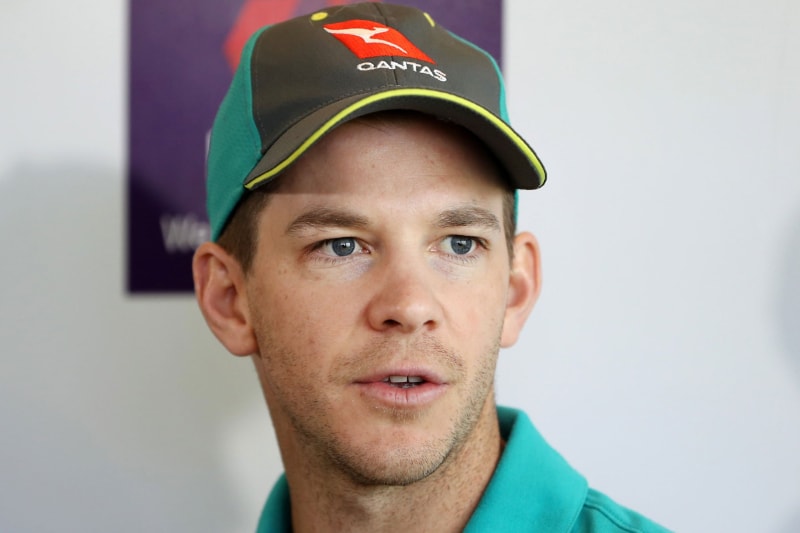 Australian Test captain Tim Paine has warned his pacemen of not being "too emotional" and employ their skills if they have to pose a threat to his counterpart Virat Kohli.
The Indian captain who is also the world's top-ranked Test batsman has had fruitful outings with the bat. He has scored five hundreds in his last two visits Down Under–three of which was in Adelaide which is the venue for the first Test match, starting December 6.
Kohli earlier has made it clear that he doesn't wish to get into verbal confrontations with the Australians Paine has asked his fast bowling troika of Mitchell Starc, Josh Hazlewood and Pat Cummins to not get emotional and take on Kohli.
"I think our fast bowling attack … if they play purely on skill, they're going to trouble him. At times when we get too emotional, we can lose our way a little bit. So it's a really fine line," said Paine, as quoted by cricket.com.au.
"There's going to be times when they're going to get a bit fiery, I'm sure. But we need to be mindful of keeping ourselves calm enough so we can execute our skills as well," he added.
Also read: Virat Kohli says he doesn't need to get into verbal confrontation with Aussies in upcoming series
Paine further opined that it is completely on the players to decide whether to engage into verbal barrage with Kohli but asked them to not take matters to a next level.
"I think it's important that guys play the way that suits them. If you're someone who likes to get into a contest one-on-one with someone like Virat, then go for your life. But I don't think it needs to be over the top and I don't think guys who aren't normally like that need to start doing it," he said.
He was also well aware of the fact that the 30-year old Kohli does enjoy a word or two in the field.
"He's certainly someone who, from what I've seen, enjoys getting into that sort of stuff. We'll just play it by ear; if there's a time when we think we need to have a word with him, I'm sure we will. If there's other times when we feel like we're bowling well against him and are troubling him, then you don't have to do it," Paine added.
India's hopes of winning their maiden Test series in Australia would rest a lot on Kohli who averages 62 in his last eight matches in Australia.