Bowling For Soup Release New Track Dedicated To WWE Superstar Alexa Bliss
The track is titled Alexa Bliss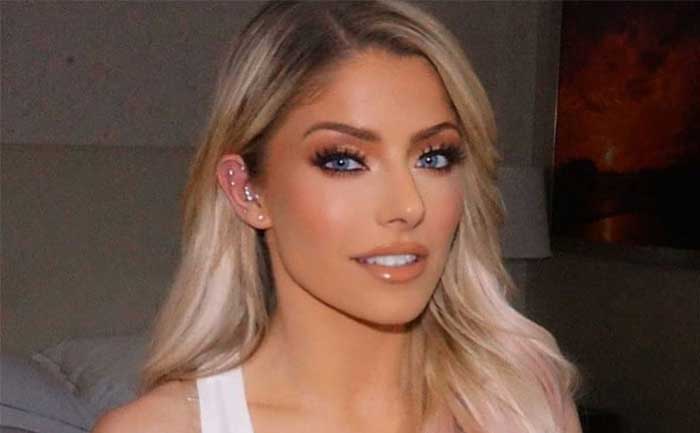 WWE Superstar Alexa Bliss has openly flaunted her love for Bowling For Soup. The band has also never shied away from showing their appreciation for Little Miss Bliss. Bowling For Soup invited Alexa Bliss on stage during their concert last year. While that was a big deal, the second Women's Triple Crown Champion has even more reason to celebrate now.
Bowling For Soup recently released a song dedicated to the WWE Superstar. The new song is titled 'Alexa Bliss' and pays tribute to one of their most loyal fans. Bliss also appears in the official music video for the song. The new Bowling For Soup track has the following lyrics in their chorus:
(Hi there!)
Why can't every girl be more like Alexa Bliss?
(Hi there!)
How can a girl make me feel like this on TV?
She has a last train called Twisted Bliss
And it's like my arm, he's trapped in a bedroom
Woah-oh-oh
Why can't every girl be more like Alexa Bliss?
You can check out the latest Bowling For Soup song below:
Miss Bliss is also a fan of cosplay. She has sported wrestling outfits inspired by Freddy Krueger, Harley Quinn, Iron Man, The Riddler, Supergirl, and Chucky in the past.
Bliss made her WWE debut in 2013 and has since gone on to become a Women's Triple Crown Champion. She has won six championships in WWE. She is also the winner of the first Women's Elimination Chamber match and the Money in the Bank ladder match in 2018.
ALSO READ: Former WWE Superstar Ashley Massaro Passes Away At 39