BTS Fans Overjoyed With The Announcement Of New Single
BTS has teased an upbeat English track similar to the lines of Mic Drop and Waste It On Me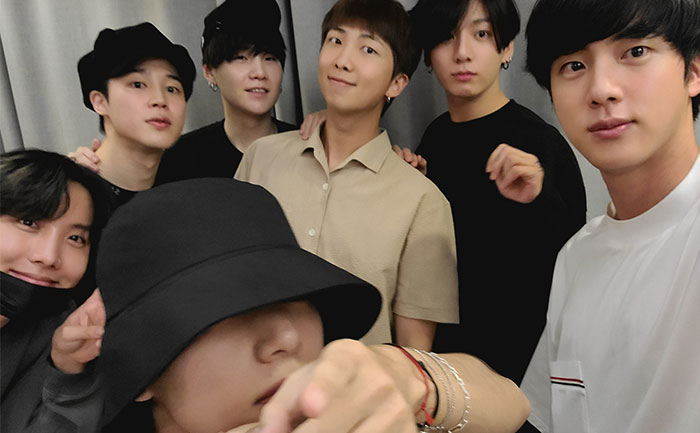 The BTS ARMY has been in a state of constant excitement with the band teasing about their upcoming album for the past few days. They have been waiting with bated breath for new announcements about the album. It seems like their wait is over now. BTS Fans were in for a treat last night when JiJinJung Radio session on V Live shared that a new single by the band is coming soon. Moreover, the fans even got an official date of release, August 21.
Meanwhile, BTS has teased an upbeat English track which is similar to the lines of Mic Drop and Waste It On Me for their upcoming single.
"We needed a breakthrough during these unforeseen times… This is a new challenge for us as well. When we first heard and recorded the song, we were energised and our spirits were lifted up," the boys confessed.
The BTS boys also shared that they planned on releasing the new album in the second half of 2020. This means that Jin's previous spoiler of an October 2020 release may well come to life. Meanwhile, BTS celebrated the occasion by clicking OT7 selfies and sharing them on social media. The selfies had the fans going gaga and many fans couldn't get enough of RM's bowl cut. Jimin also took to Twitter to share two more selfies of himself. While OT7's selfies was captioned as, "Bangtan ARMY Fighting," Jimin's selfies saw the caption, "JiJinJung, (the V Live) Good night I love you #JIMIN,"
BTS also scored the original title song for the Japanese movie 'Your Eyes Tell' recently.
Check out OT7 and Jimin's selfies posted on Twitter below:
방탄 아미 파이팅 pic.twitter.com/FnKqomGNae

— 방탄소년단 (@BTS_twt) July 26, 2020
지진정이었습니더 잘자요
사랑합니다#JIMIN pic.twitter.com/Q73R3x7P3o

— 방탄소년단 (@BTS_twt) July 26, 2020