When BTS's Jin Matched His Clothes With Jimin To Protect Him
Here's The Reason Why BTS's Jin Matched His Clothes With Jimin To Protect Him Before The Concert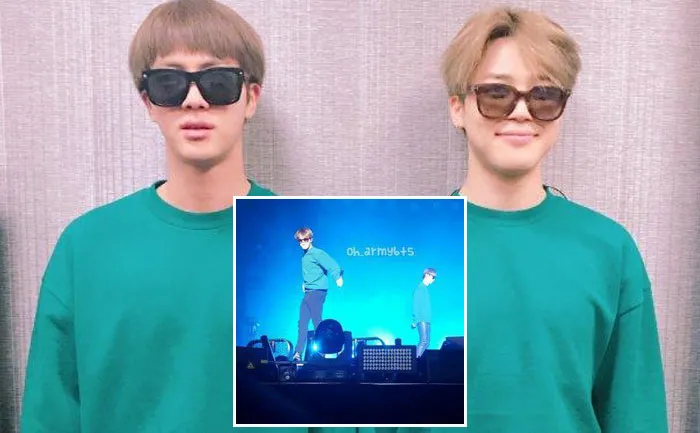 BTS members have created a set of different fan base for their heart-plugging songs. The South Korean boy band is loved by millions of their fans and one of the main reasons is their strong bonding and the brotherly care for each other that makes everyone simply adore them. The idols never fails at inspiring their fans. Did you know that once Jin dressed up like Jimin to protect him from one of the death threats before the concert?
After topping several musical charts, BTS now enjoys a great fan following from all across the globe. While they have a strong A.R.M.Y who constantly support them, there are also hundreds of haters. The band members even made headlines for receiving the death threats from their haters. Upon learning about the death threat for Jimin a while back ago, Jin decided to match his clothes with Jimin for the concert.
As per a report in Koreaboo, an International A.R.M.Y who attended the soundcheck said, "Jimin and Seokjin wore clothes very identical and also wore the same Tom Ford shades. I believe that the situation around Jimin made them dress the same. It seemed as though Jin was willing to sacrifice himself to secure Jimin from something that could happen. They were so identically clothed, that it had been difficult to say who was who. To do something for Jimin, I simply can not imagine what Jin was thinking. This is more than just attempting to keep him safe. It indicated just how real their shared partnership was."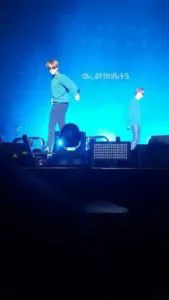 Apparently, the one who sent the death threats to Jimin not only send him the violent threats, but he also posted the pictures of his live seat tickets in order to prove that it was a real death threat for Jimin. Thankfully, the production house, BigHit Entertainment took precautionary measures to safeguard the members and nothing happened.
BTS members are surely beyond just being friends or band members.
For more such updates, stay hooked on to The Live Mirror.
Also Read:  Not Jimin Or V, Lovelyz's Seo Jisoo Was Inspired By THIS BTS Member