BTS Member Jungkook Wants To Experience THIS Kiss Scene In Real Life
Jungkook has let BTS fans in on his secret kiss fantasy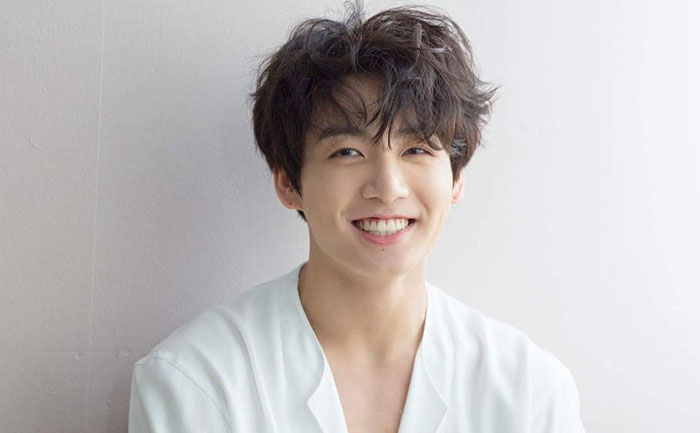 While being an extrovert might seem like a prerequisite to being a K-Pop star, it is certainly not the case. BTS ARMY knows that Jungkook is an introvert by nature. Just like his fellow band member Suga, the singer prefers to spend time alone. However, Jungkook has surprised the BTS ARMY by describing his ideal type as well as the kiss scene he would love to experience in real life. It seems like the K-pop star has his heart set on IU.
Now, Jungkook has let BTS fans in on his secret kiss fantasy. According to Koreaboo, during an interview the singer mentioned which kiss scene he would like to experience in real life. Here's his surprisingly bold answer:
"In a movie called 'Love 911', there is a scene where the movie character lifts up his girl with both hands and kisses her. I want to experience that at least once before I die."
Well, the kiss scene that Jungkook mentions is definitely a romantic one. It has the male lead picking up the female lead in the middle of the road and sharing a passionate kiss with her.
As only Jungkook can tell us if his fantasy has come true yet, we can only wait for more details.
The BTS singer came under fire last month when he tested negative for COVID-19 after going for a night out in Itaewon with NCT 127 star Jaehyun, Mingyu from SEVENTEEN, and Cha Eunwoo from ASTRO. However, Jungkook has since apologized for the outing. His agency stated that he was "feeling deeply regretful for not having faithfully contributed to the entire society's social distancing efforts."