BTS: Jungkook trends the highest at #2 worldwide, here's why
BTS's Jungkook has been trending the highest at #2 worldwide ever since the first group concept photo of their upcoming track, 'Butter' was released.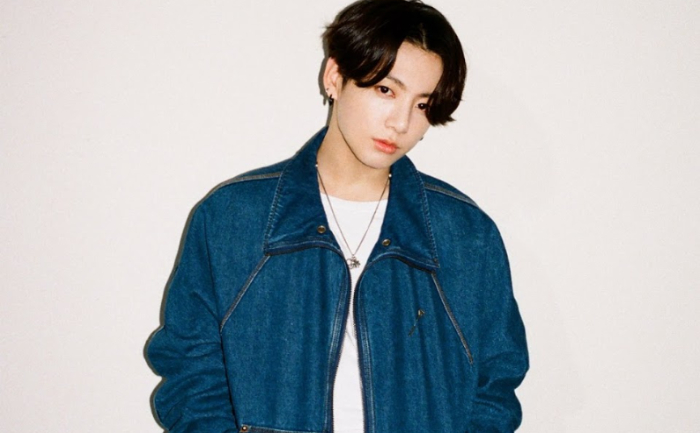 On Sunday, the first group of BTS's concept photo of their upcoming track, 'Butter' was released featuring RM and Jungkook, Jin and Suga, and J-Hope, Jimin, and V. The ARMY have been rejoicing ever since the picture was shared online.
In the photo, RM, Jin, Suga, and J-Hope are seen dressed sharply in all-white attire with Jin and Suga sporting their natural dark hair whereas RM and J-Hope went back to their earlier days with pink and blonde looks, respectively. However, this time, Jungkook gained a lot of attention, but this time for his purple-colored hair, his look has taken many fans' breath away and they have been trending him ever since and the ARMY has trended Jungkook at the highest at #2 worldwide. Yes, you read that right!
Check out the photo:
#BTS #방탄소년단 #BTS_Butter Group Teaser Photo 1 pic.twitter.com/mVsAGpgDdg

— BIGHIT MUSIC (@BIGHIT_MUSIC) May 9, 2021
Jungkook also trends at #10 on Twipple Japan, currently the only BTS member trending in the Top 10.
Twipple Japan (Japan Twitter) | Celebrity Ranking Real-Time | 12:15 KST

#10. Jungkook [Only BTS member in the Top 10] pic.twitter.com/dAWkwgddj7

— Jungkook Graphs (@JungkookGraphs) May 9, 2021
Soon after, Twitter trends went into a havac as words such as 'EXCUSE ME', 'THE HAIR', 'KIM SEOKJIN', 'JIMIN JIMIN', 'HIS HAIR', 'JUNGKOOK', 'BLONDE HOBI' and 'I CAN'T BREATHE' started trending online.
Take a look at the tweets:
grape #jungkook collection 🍇 pic.twitter.com/DWXYpjqHgE

— jungoo's old pics (@jkoldpics) May 9, 2021
there's too much to process between center yoongi, rainbow jimin, jungkook's hair tied up, yellow hobi, pink joon, mullet jin and taehyung?????

ARMYs #BTS @BTS_twt #BTS_Butter #ButterTeaser1pic.twitter.com/b6zRxVGmcH

— t ⁷ flop #BUTTER ♡ (@bts_we_are_7) May 9, 2021
Omg I'm not okay!
Jungkook is so damn handsome!🤧😍💜#JUNGKOOK #jungkookpurplehair pic.twitter.com/LVY7opbPnm

— lachimolala (@KimNam_9416) May 9, 2021
You look so fine, i can't breathe my love #JUNGKOOK pic.twitter.com/NvBmOdI1ni

— 𝕵𝖔𝖒 🌧️ (@jomariekhloeee) May 9, 2021
BTS's 'Butter' is a dance-pop track brimming with the smooth yet charismatic charm of BTS and it will release on May 21. This song is the second English single following 'Dynamite' released in August last year.
Stay tuned to The Live Mirror for more updates.
ALSO READ: MTV Awards 2021: BTS Is Nominated For Movie & TV Awards In New Socially-Voted Category