BTS Member Jungkook Once Made Actress Kim Jung Nan Emotional
Kim Jung Nan shared that she is a huge K-Pop fan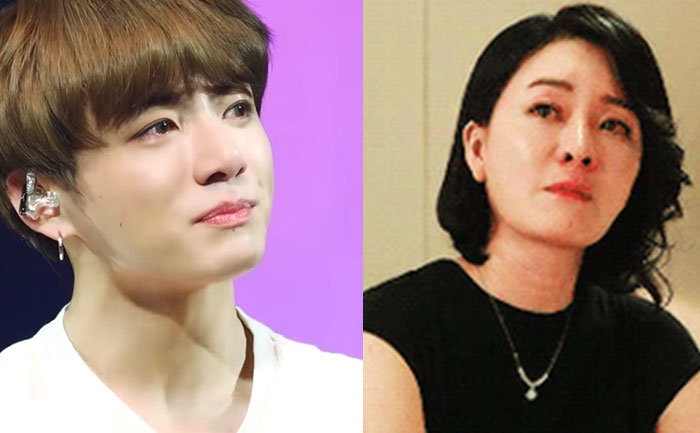 The BTS are often the source of happiness for the members of the ARMY. However, BTS member Jungkook once made actress Kim Jung Nan emotional. The actress admitted on an episode of Radio Star that she was a huge fan of K-Pop.
In addition, she also revealed that she was huge fan of SHINee. Shinee is a South Korean boy band formed by SM Entertainment in 2008. The actress revealed that she had even named her cat after the band.
Moreover, Kim also revealed that she was a big fan of the seven-member South Korean boy band BTS. In fact, fans find out later in the episode that Kim Jung Nan got emotional when she saw BTs' Jungkook unable to perform due to injury.
As per the actress, she  went to one of BTS concerts. However, Jungkook was unable to perform here as he had gotten injured during their tours. Kim Jung Nan revealed that she got emotional when she saw how much Jungkook wanted to perform for the fans.
As fans of Jungkook know, the BTS member loves to dance and doesn't miss any chance to bust a move. It must have been jarring for him to not be able to perform for his beloved ARMY during a BTS concert.
Jungkook is one of the most popular BTS members right now. He has become the most subscribed BTS member on all five major music apps in China. Recently, the ARMY took over Twitter on the 2nd anniversary of Jungkook's solo "Euphoria" by BTS to trend #2YearsWithEuphoria.
ALSO READ: BTS Member Jungkook Reveals He Was So Sleepy While Shooting For "Black Swan" MV