BTS Stylist Reveals How Fans Can Get RM's Stunning Sky Blue Hair
BTS's Hair Stylist Reveals How Fans Can Get RM's Blue Hair; What The Members Do While Waiting At The Hair Salon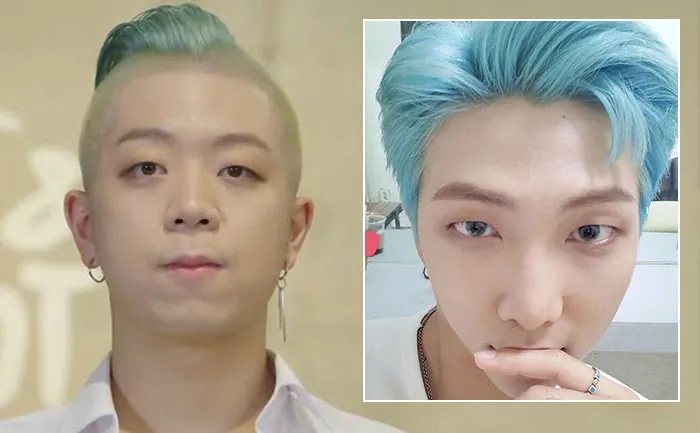 BTS members have sported a number of hair colours over their seven musical years. The Bangtan Boys have changed their hair colour so many times that they're regulars at their favourite salon by now! The group had recently changed hair colours for their single Dynamite. Fans were blown over by RM's sky blue hair in the chartbuster. We now have BTS hairstylist Naeju revealing how fans cane gets RM's hair colour.
Recently, Naeju, one of their hairstylists, released a video where he demonstrated how to get RM's sky blue hair in "Dynamite". He presented a step-by-step breakdown of procuring the blue shade hairdo.
Check it out in the video below:
The hairstylist transformed Yan's black hair into Namjoon's blue hair he revealed that the rapped underwent five rounds of bleach before he coloured his tresses blue. The end result was amazing and fans just loved it.
Naeju also revealed that while waiting the team use their phones to play games or watch YouTube videos.
Also Read: One Directions Liam Payne Jamming To BTS' Dynamite Is Winning Hearts