BTS' Suga gets shoutout from John Cena and Halsey after AGUST D-2 release
John Cena and Halseygives BTS' Suga a shoutout after Yoongi drops new album Agust D2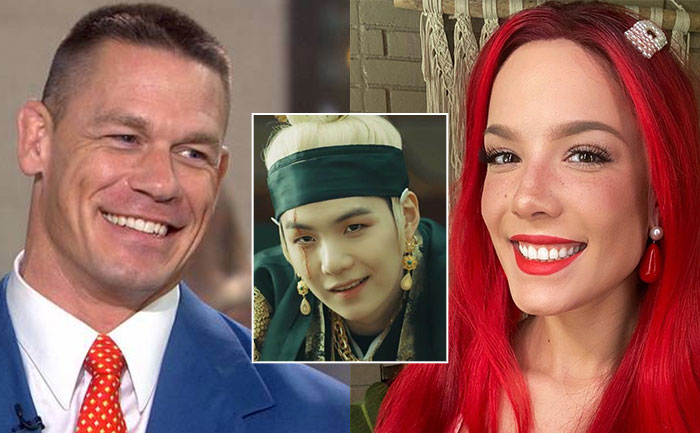 South Korean group BTS has a humongous fan following across the Globe. The K-POp group is loved not only by the ARMY but Korean actors musicians, international artists, sportspersons, and WWE stars too are a huge fan of the singers. Recently BTS rapper Suga released his mixtape, Agust D-2 and it has been the talk of the town all through the weekend. The 27-year-old received a shoutout from celebrities like Halsey and John Cena too.
WWE star and Hollywood actor John Cena is known to be a dedicated BTS ARMY. The wrestler-turned-actor took to his Instagram on Saturday, and shared the artwork of 'D-2' mixtape.
Check out his post here:
His social media post left the ARMY screaming with joy. Fans took to the post's comments section to shower Cena with some purple love.
Halsey has worked with BTS on 'Boy With Luv' that released in April, last year with their mini-album 'Map Of The Soul: 7'. The song went on to be a chartbuster. BTS member Suga also featured in her album 'Manic' with the track 'Suga's Interlude'.
Taking to her Instagram stories, Halsey posted the artwork and wrote, "in awe of you, my friend."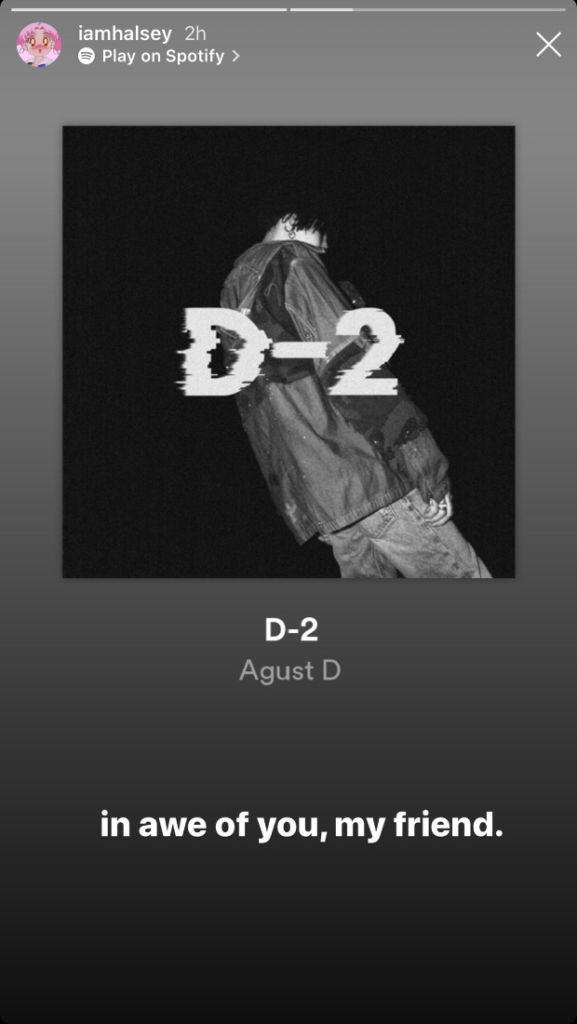 Suga's mixtape 'D-2' comes right after his 2016 release 'AGUST D' with the title track 'Daechwita' that released on May 22, 2020. With Daechwita, Suga became the first and only Korean Soloist with 4 music videos to have garnered 3 million likes on YouTube.
Also Read: Agust D2: BTS Member Suga's First Look Accidentally Revealed?