Video: BTS unveils V's Notes for 'Blue & Grey', fans pour love
Big Hit Entertainment has dropped V aka Taehyung's notes for the song 'Blue & Grey'. Watch.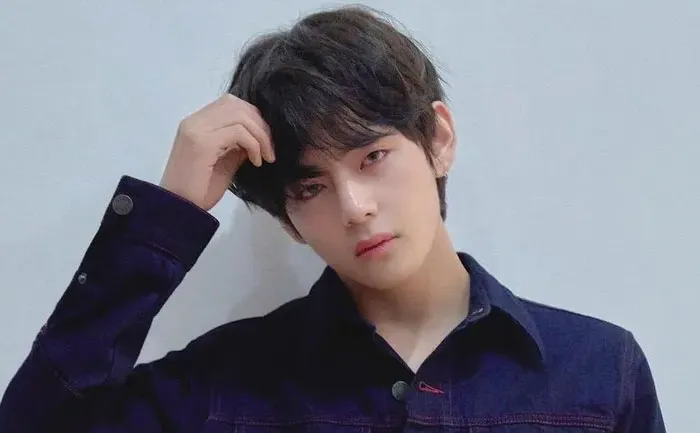 BTS ARMY is eagerly awaiting for the release of BE (Essential edition) which is set to launch on February 19, 2021. Ahead of the release, Big Hit Entertainment has been releasing voice notes of the band members who contributed to their songs. The notes are for the song Blue & Grey that premiered on YouTube on November 20, 2020. Penned by Suga, RM, J-Hope, Metaphor, and its producers Park Ji-soo, Levi, V, and Hiss Noise.
On Thursday, February 4, Big Hit's official Twitter handle dropped the video of V aka Taehyung's notes and fans are going gaga over it. The 37-second video begins with V sporting a versized sweater and wearing a pair of thick glasses. He is seen sitting with his pet dog Yeontan while writing notes on his phone. The verse of the song goes by: "Where is my angel, At the end of the day, casting its shadow, Someone come and save me, please, is only the sigh of the exhausting day, It seems like people are all happy. Can you look at me? Cause I am blue & grey. The meaning of my tears that are reflected on the mirror is the color that is hidden under my smile, blue & grey."
Here's the video:
< V's Notes >
🎵 https://t.co/6GQVaxnUzU#BTS #방탄소년단 #BTS_BE#BlueAndGrey pic.twitter.com/ARjJlNz0S4

— BigHit Entertainment (@BigHitEnt) February 4, 2021
'Blue & Grey' is a slow, tender pop ballad, its lyrics reflect on depression, burnout, anxiety, and pandemic-induced loneliness using the colors blue and grey. The song originally going to be a part of Taehyung's first mixtape. Fans can't stop appreciating the video and many showered him with love in the comments.
Check out ARMY's reactions:
I CANT STOP CRYING TAEHYUNG'S RASPY DEEP VOICE I CANT STOP CRYING

— .·͙☽ (@taeteland) February 4, 2021
TAEHYUNGS NOTE on BLUE AND GREY feat. Yeontan! I miss these two angels 😭#V V's Notes #BlueAndGrey @BTS_twt pic.twitter.com/L3YX90XXof

— (BUSY)🤴EPIC⁷TaehyungⓇ THE PHENOMENON V #117 ˢᶰ✨ (@VsnatchedMySoul) February 4, 2021
kim taehyung is the one who melted my blue & grey 💙🤍pic.twitter.com/U8UP1Ek2wN

— sen⁷ ☀ (@sugatradamus) February 4, 2021
I don't know on what should I cry , the cutest and aesthetic Kim Taehyungie~ , Yeontanie~ , or what!🥺😭, it's so cute and Tae's voice is so calming as always 🥺, I miss you so much , I love you so much , I purple you 💜💜💜💜💜💜💜 pic.twitter.com/VT0eE5NUBo

— BANGTAN (@7Seven_7777777) February 4, 2021
ALSO READ: BTS Jimin Slides Down Snow Hill Shooting Hearts At The ARMY