THIS is how BTS members JIMIN and V became best friends?
Here's how BTS's JIMIN and V met for the first time and their friendship started.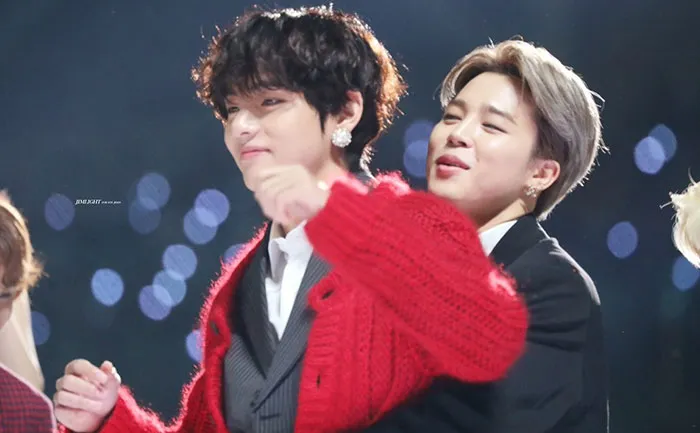 We all know how adorable bond each member of BTS shares with each other but do you know how JIMIN and V met for the first time? When JIMIN was started getting training in BigHit Entertainment, plenty of things changed for him, but he had never felt alone.
V aka Kim Taehyung was one of the BTS members who was also his side and supported him to adapt tho his new life and that's how V and JIMIN's friendship blossomed and they are still good friends. These K-pop idols have always spoken up about how important it is for them to support each other, showing their ARMYs how friendly each member of BTS is?
Also Read | BTS V's Iconic Line 'I'm Good Boy' Becomes TikTok Challenge Now
When BTS's JIMIN had moved to the boys' bedroom, where V had been staying for a while, as it was JIMIN's first day and he wanted to say hi to his colleagues, whom he would be seeing frequently.
Although at first some of the habits of BTS members seemed strange to him, despite the fact that it was difficult for Jimin to interact with his companions, Kim Taehyung was always friendly with him and made him feel welcome.
BTS members JIMIN and V's friendship strengthened further when JIMIN was transferred to V's school. Since they studied at the same school, V and JIMIN shared a lot of time together and V did all possible efforts to make JIMIN feel comfortable in the environment that he was unfamiliar with.
Also Read: BTS Will Hold 'Bang Bang Con' Streaming Event
In order to make him feel comfortable and confident, V introduced JIMIN to some of his teachers and friends.
Since then, both have been inseparable and sharing similar experiences and showing mutual support, all these circumstances have led them to become great friends and BTS ARMY loves to see them together.
What do you think of V and JIMIN's adorable friendship?