BTS dreams big, wishes to collaborate with Coldplay and Paul McCartney
The boy band had recently collaborated with Halsey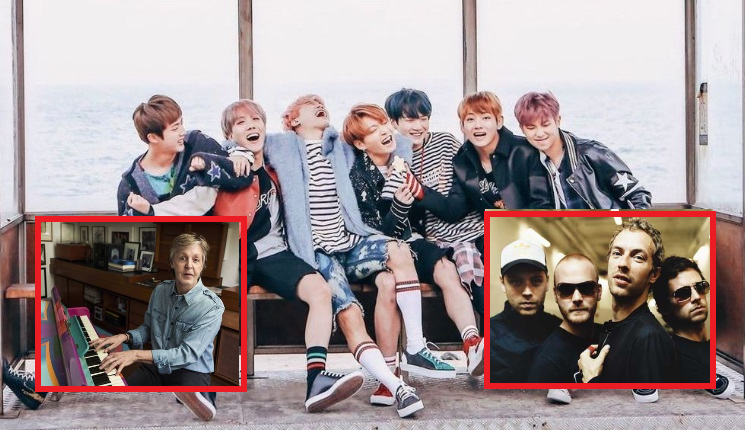 Recently BTS was in news for their collaborative song with Halsey. But that's not it. They were also in news for plans to collaborate with Ariana Grande. But they also have some big names in mind, Afterall, having big dreams is important for better survival.
The BTS now eyes the 'Coldplay' as well as Paul McCartney. The BTS members say that everybody loves Coldplay. No matter what. While the band was in London to perform for the Wimbledon concert, they were asked questions by the press before the event took place. They told the Metro.co.uk a few things. V told that "I have loved Coldplay for years."
Then RM continued "They came to Korea years ago, and me and J-Hope went to the concert." He adds "We saw Chris Martin and it was a great memory. Everybody loves Coldplay." But then the band also wishes to collaborate with Paul Mc Cartney. So RM adds on "It would be a great honour to collaborate with him."
The band members are celebrating their 6th anniversary today and it feels great to have such great aspirations at the start of their new year.
Also Read: BTS Rolls 6th Anniversary Program 'FESTA' With Family Portraits