Spoiler alert! There are 11 cameos in Shah Rukh Khan's 'Zero', Check list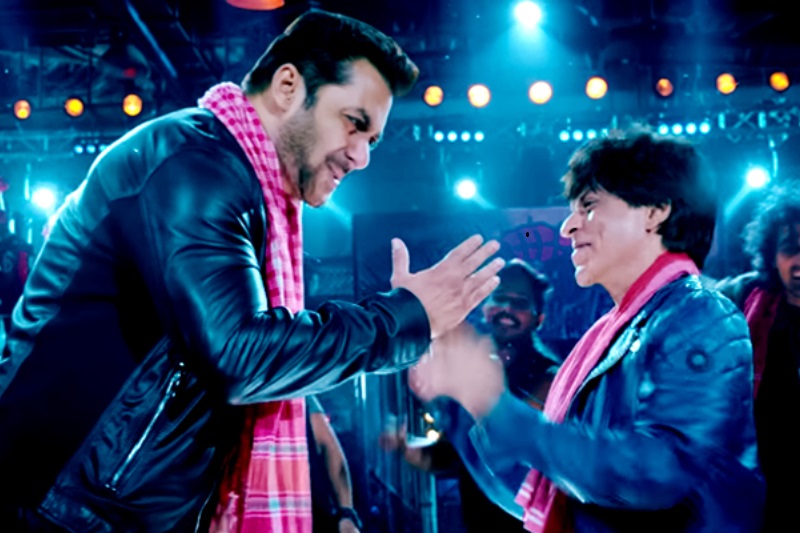 The highly anticipated movie of Shah Rukh Khan 'Zero' has finally hit the theatres today. SRK's fans were eagerly waiting for the film to check out Shah Rukh Khan's performance on the silver screen as he is playing the role of a vertically challenged man for the first time.
The film 'Zero' is getting a mixed review and estimated to earn Rs 30 crore on its opening day. Anushka Sharma's character is being applauded by all walks of life while Katrina Kaif has a role of merely 25 minutes in the movie.
Apart from Mohammed Zeeshan Ayyub, who is playing the role of Shah Rukh Khan's best friend and Tigmanshu Dhulia SRK's dad, there are other stars who have a cameo in 'Zero'.
You must have seen Salman Khan's cameo in the trailer but Salman Khan is among 11 stars who have made a cameo in the film. While promoting his film, Shah Rukh Khan had revealed that late Bollywood actress will be seen for the last time the on silver screen in 'Zero'.
In addition, the makers had also revealed that R Madhavan and Abhay Deol too are there in the movie as guest appearances.
But did you know there are a bunch of SRK's heroines are in the movie in cameo roles? The list of stars who have a cameo in 'Zero' includes, Karisma Kapoor, Alia Bhatt, Kajol, Rani Mukerji, Juhi Chawla and Deepika Padukone. It is to be noted that even comedian-turned-actor Mallika Dua has a cameo in the second half of the film.
Here's the list of stars who have a cameo in 'Zero':
1. Salman Khan
2. Sridevi
3. Deepika Padukone
4. Alia Bhatt
5. Kajol
6. Juhi Chawla
7. Rani Mukerji
8. Karisma Kapoor
9. R Madhavan
10. Abhay Deol
11. Mallika Dua
Notably, film trade analysts believe that 'Zero' will have a fairly big opening day at the box-office and make close to Rs 30 crore as its day 1 collections.
Also read: 'Zero' Movie Review: Shah Rukh Khan as Bauua Singh will steal your heart