Camila Cabello Thanks Shawn Mendes over Insta for Success of 'Senorita'
The song has been breaking records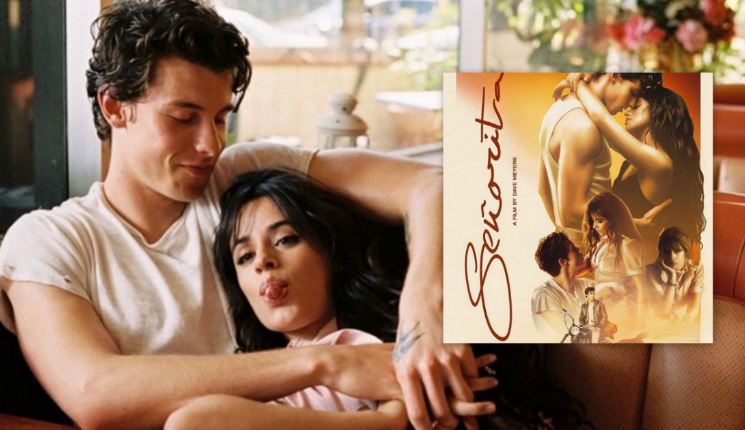 Shawn Mendes and Camila Cabello have taken over the world by storm. Their latest song together titled 'Senorita' has been breaking all the records as of yet. The song turns out as a mash-up of great melody and graphics which has won over millions of hearts in a jiffy ever since it premiered.
The song is everything a girl may have included in her fantasy. Right from the steamy scenes and the burning desires, its a perfect song in every sense. Shawn Mendes who has always been amongst the top ranking crushes worldwide has just indirectly proven that he shall always be the number one crush from the music industry.
Camila Cabello has collaborated with Shawn Mendes before as well. The surprising part is that they have been best friends for over 5 years now. This has often lead to speculations if the two have been in a relationship anytime. The song is something simply about friends with benefits sort of relationship which turns out very difficult to leave behind. The song now just makes one wonder if it has the real meaning in their 'Best Friends' life too (*evil smile*).
Camila took time to thank her dear friend over instagram for being such a big support for their latest release.
She captioned it as "just wanna say thank you to all these talented, passionate, relentlessly hard working people who make this happen!!!! @davemeyers ,you amaze me every time we work together, @calvitjr and @sarabiv for killing it as always and being patient with us as we laughed our asses off in choreo!!!! @anthonymeindl ; for the pep talks and nerve-calming ? and of course youuuuuuuu @shawnmendes !!!!! you've been in my life for 5 years now and it's a hell of a ride growing up together. thank you for always being being there for me and having my back, and also for saying funny shit during takes so it was impossible not to laugh. ? everybody on here that loves you would only love you more if they really knew you. ❤️and thanks to the fans for being so excited!!! it's so fun to see and we love you ❤️❤️❤️❤️❤️❤️❤️❤️❤️❤️ #señorita ❤️"
Watch the video here.