American rapper Cardi B: I was sexually assaulted on magazine photoshoot
The US rapper Cardi B has revealed sexual assault happened during a magazine photos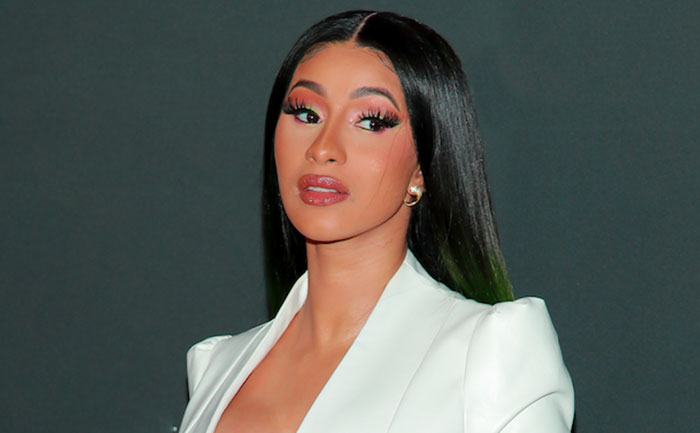 American rapper and singer Cardi B has recently spoken up about a sexual assault which took place during a magazine photoshoot. The popular rapper has revealed saying that the photographer was trying to get close to her and pulled his private part out.
Revealing more details about the incident, Cardi told TV and radio host Angie Martinez, "I went to shoot for this magazine and the photographer, he was trying to get close to me like, 'Yeah, you want to get in this magazine?' Then he pulled his dick out. I was so fucking mad … You know what's crazy? I told the magazine owner and he just looked at me like, 'So? And?'"
Without naming the photographer or location where all it happened, Cardi further said, "When I see the #MeToo movement – there's girls from the hood I know that went through the same type of treatment. They make you feel like you got to do a certain type of thing. It happens every day."
Cardi B, who was born in Manhatten and brought up in The Bronx, became an internet celebrity following her posts and videos went viral on social media. Between 2015 to 2017, Cardi appeared as a regular cast member on the VH1 reality television series Love & Hip Hop: New York to follow her music aspirations and released two mixtapes—Gangsta Bitch Music, Vol. 1 and Vol. 2.
Since 2017, the rapper has earned five Grammy nominations and a US No 1 with her debut album Invasion of Privacy. The popular singer was recently seen alongside Jennifer Lopez in the crime film Hustlers and is set to present Rhythm + Flow, a hip-hop talent show on Netflix, alongside TI and Chance the Rapper.
In June this year, she was pleaded not guilty alongside two others to 12 charges including assault, after an alleged fight took place at a New York strip club in August 2018.
Also Read: Food Network Star Sandra Lee And Andrew Cuomo Part Ways