Carry Minati Reacts To Being Labelled As 'Online Bully' In A Conversation With Kareena Kapoor
Indian YouTuber CarryMinati Spills The Beans On His YouTube Career In A Recent Conversation With Kareena Kapoor Khan. He Reacts To Be Labelled As 'Online Bully'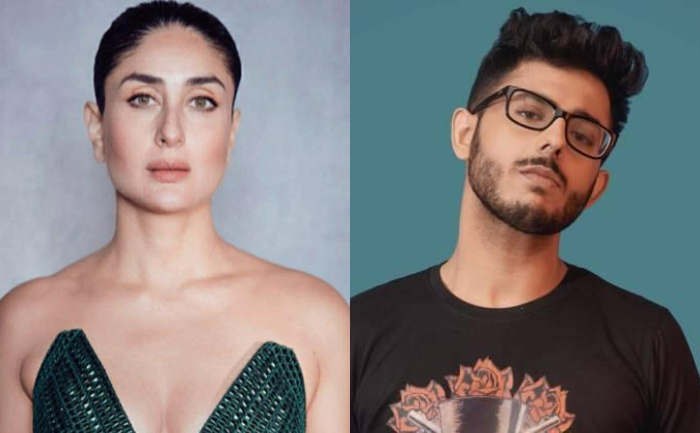 Carry Minati is one of the most popular YouTuber in India, who is famous for making roast videos on his channel. Ajey Nagar appeared having a fun conversation with Kareena Kapoor Khan on her chat show, What Women Want. From revealing the meaning of his name to reacting to being labelled as 'online bully', he shared few interesting information. He spilled the bean on his YouTube career.
Host Bebo quizzed Ajey Nagar on how does he make videos roasting celebs and renowned people. She asked about being labelled as the 'online bully' on the internet, because he makes videos roasting celebs. To which Nagar said, "Whenever I roast someone, first of all we take permission from them so that the person knows that a video is being made by us. Till the time permission does not come we do not shoot the video. As far as I have seen, people's reactions are mostly positive. Even if that person is getting trolled, he is still getting fame, that audience, which can help him show his content more. So I think, there's no negative impact but a positive one."
Kareena also appeared curious to know how he managed to garner success through his YouTube videos. She further asked him what is his formula for a viral videos. To which he stated that, "If I knew any formula as such, all my videos would be getting 100 million plus views. I give my 100 per cent while making a video. The more the content is authentic, people can relate to it more."
During their conversation, Ajey Nagar reveals that there is no meaning to his channel name, Carry Minati. He randomly wanted to keep it as his channel name. Here you can watch their fun conversation:
For more such updates, stay hooked on to The Live Mirror.
Also Read:  YouTuber CarryMinati To Make Bollywood Debut With Amitabh Bachchan Starrer 'Mayday'