CBI vs CBI: It's Rafaleophobia, says Congress, BJP defends; Alok Verma moves Supreme Court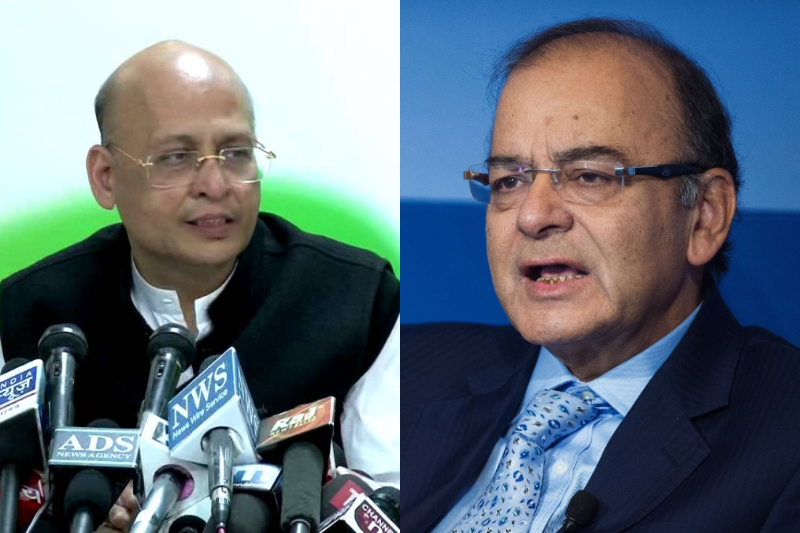 The opposition has stepped up the pressure on central government following its decision to send Central Bureau of Investigation (CBI) Director Alok Verma on leave. Congress dubbed the move as 'Rafaleophobia' and called it 'illegal and unconstitutional'.
"Prime Minister Narendra Modi is suffering from Rafaleophobia and Verma was forced to go on leave to control the agency," Congress spokesperson Abhishek Manu Singhvi said while accusing Modi government of violating the CBI Act.
Not only Singhvi, Congress took turns in criticising the Narendra Modi-led NDA government at the Centre. Prior to Singhvi, another spokesperson of the party, Randeep Surjewala also attacked the government on the removal of CBI director Alok Verma. Surjewala questioned whether the removal of the director was for his keenness to investigate 'layers of corruption' in the Rafale scam.
"Modi govt buries the 'last nail' into the independence of CBI. Systematic dismantling & denigrating of CBI is now complete. Once a premier investigating agency, PM ensures that CBI's integrity, credibility & reliability is buried & dead," Surjewala tweeted.
On the other hand, BJP tried its best to defend the decision and Finance Minister Arun Jaitley came to the rescue giving the story a different turn. According to Jaitley, this 'extraordinary' decision was taken on Central Vigilance Commission's (CVC) advice and also to maintain the 'institutional integrity and credibility of India's investigation agency'.
"The two officers cannot probe the matter against each other. In interest of fair probe and as an interim measure, both will sit out and a SIT not functioning under them will investigate the matter," the Finance Minister said.
Aided by another Union Minister Ravi Shankar Prasad, Jaitley trashed opposition's claims as 'rubbish'. "The government is committed to ensure that India's investigation agency doesn't become a mockery as few of the officers have made it in the last few days. If the officers are innocent, they will come back," he said.
Meanwhile, Verma moved the Supreme Court challenging the order to send him on leave by the government. The matter is scheduled for hearing on Friday.
ALSO READ: CBI vs CBI: Chief Alok Verma and Rakesh Asthana sent on leave