Champions League: Manchester City beat Hoffenheim; Bayern, Ajax play out thrilling draw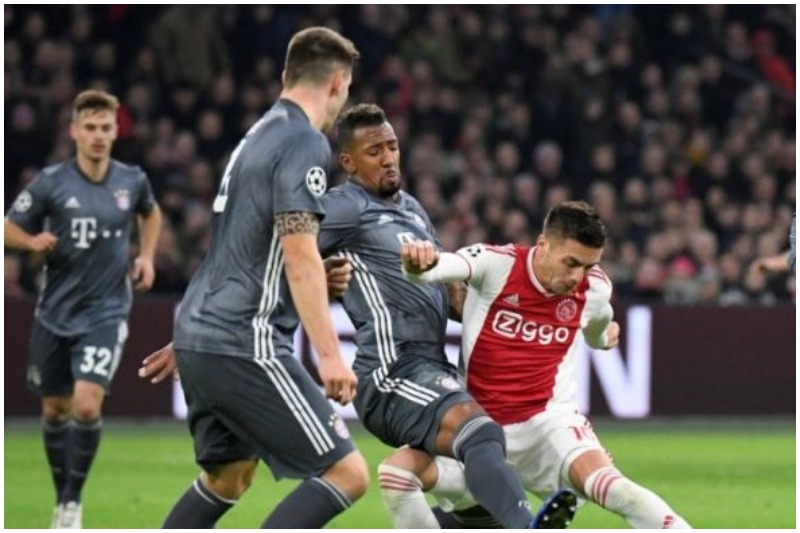 Manchester City bounced back from a goal behind to topple Hoffenheim 2-1 as progress to the last 16, topping Group F.
Andrej Kramaric earned the early lead for Hoffenheim from the spot before German winger Leroy Sane scored a brace as the quarter-finalists from last season emerged victorious, in what manager Pep Guardiola hailed as an "incredible success".
The Premier League giants were guilty of not converting the chances they created and only were spurred on to do so when Kramaric scored from the spot in the 16th minute. Kramaric had been threatening the three-man City defence with some attacking runs before Ederson stopped an effort from the former Leicester City striker.
Also read: Champions League: Manchester United hobble through to the last 16 despite loss to Valencia
But City were pushed on the backfoot when Aymeric Laporte, who has been wonderful for City all season took down Hoffenheim's Benjamin Hubner inside the box and which resulted in a penalty.
With Kramaric's goal, City gained the motivation they needed as they controlled the game thereon.
Bayern Munich, Ajax play out a thrilling draw
Bayern Munich and Ajax played out an entertaining draw at the Amsterdam Arena. Robert Lewandowski handed the German champions the lead in the 13th minute which was cancelled out by a Dusan Tadic striker in the 61st minute. Lewandowski scored again, this time to put Bayern Munich on even terms after Tadic had helped Ajax gain a lead and Kingsley Coman's 90th-minute goal almost sealed a win for the Bundesliga side.
But Ajax still had some fire left after Nicolas Tagliafico scored one in the stoppage time to level things up at 3-3.