Chandrayaan 2: India's Lunar Probe Roars Into Space…
Chandrayaan-2: Proud moment for India as Isro's moon mission lifts off successfully ...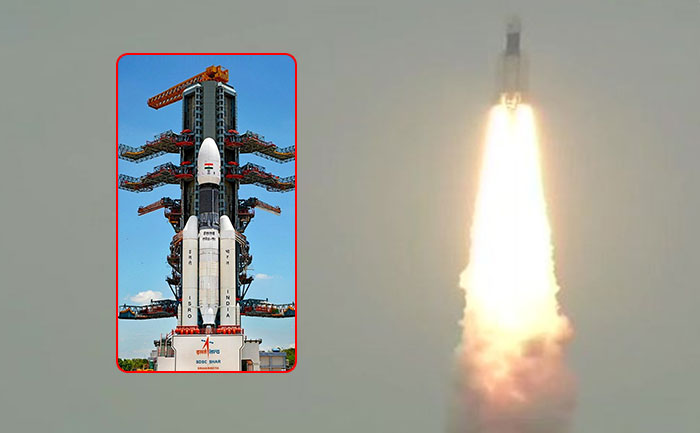 It time to celebrate as Chandrayaan 2, India's high profile lunar Mission, lifted off successfully from Sriharikota in Andhra Pradesh. The launch was one of the most awaited moment and our hearts skipped a beat to see the culmination of all the hard work today.
Check out the video shared by ANI here:
#WATCH: GSLVMkIII-M1 lifts-off from Sriharikota carrying #Chandrayaan2 #ISRO pic.twitter.com/X4ne8W0I3R

— ANI (@ANI) July 22, 2019
ISRO chief K Sivan and other scientists congratulated one another on the successful launch handrayaan2 spacecraft into earth orbit.
The launch of Chandrayaan 2 was aborted last week after a technical glitch was discovered. The glitch was with the critical cryogenic stage, the last such stage space vehicles enter just before they are about to launch. The Rs 978 crore mission, was rescheduled after scientists corrected the glitch in the rocket today.
The scientists at ISRO are planning to send a rover to the Lunar surface on the South Pole. This is the darker side of the Moon. Chandrayaan-2 will attempt to soft-land the lander – Vikram and rover – Pragyan. India will be the fourth country after the US, Russia and China ever to soft-land on the lunar surface.
Prime Minister Narendra Modi tweeted,
Special moments that will be etched in the annals of our glorious history!

The launch of #Chandrayaan2 illustrates the prowess of our scientists and the determination of 130 crore Indians to scale new frontiers of science.

Every Indian is immensely proud today! pic.twitter.com/v1ETFneij0

— Narendra Modi (@narendramodi) July 22, 2019
Chandrayaan 2 is quite inexpensive compared to the missions of other countries. Its total cost is Rs 978 crore which includes Rs 603 crore as mission cost and Rs 375 crore as its launch cost.
Also Read: Chandrayaan-2 Launch: Lift-Off Time, How to Watch Second Moon Mission Launch Live