Channel 9 Apologizes for Racist BTS Comment Over TV Segment
Australian TV Show Issues Apology in Both Korean and English for their racist comments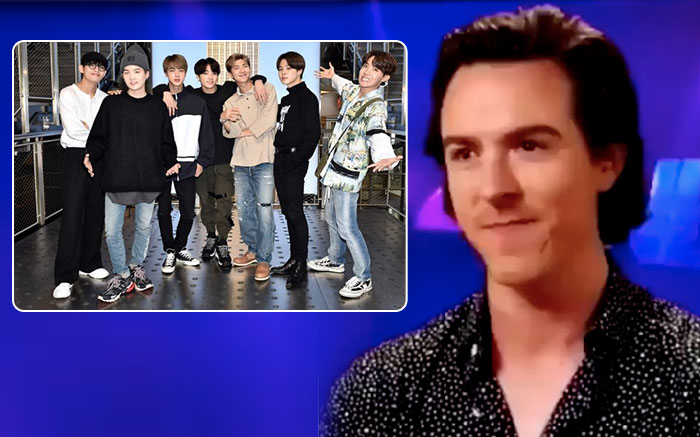 An Australian TV station named Channel 9 has finally issued an apology following a questionable segment about South Korean band BTS (Known as Bangtan Boys). The apology comes after BTS fas created chaos on Social Media and asked Channel 9 to apologise for their racist's comments.
On Wednesday, During their program 20 to One, Channel 9 Co-hosts Erin Molan and Nick Cody described one of the biggest South Koren band BTS the "biggest band you have never heard of" and casually made fun of them saying that "only one band member actually speaks English."
I'm sorry but as an Australian this is embarrassing. Racist jokes and mocking their entire career just don't cut it. And I'm pre sure you don't just ask randos if their gay and thinks it's okay. Congrats on triggering a whole community #channel9apologize pic.twitter.com/BIox8LYCrq

— stan gg's y'all (@tofuhyunie) June 19, 2019
Their racist comment did not go down well BTS Army and they demanded an apology for the same. Comedian Jimmy Carr can be heard saying in the video, "When I first heard something Korean had exploded in America, I got worried." he added, "So it could have been worse. But not much worse."
The program 20 to One also contains an interview with Australian Idol finalist Rob Mills, who calls their singing "passable", and a brief, soundless clip of BTS speaking at the UN, delivering a presentation about bullying and hope that the 20 To One presenter dismiss as probably being about "hair products.
Soon after their program was aired, BTS fans quickly started Hashtag #Channel9Apoligize demanding an apology on social media. The Hashtag had garnered thousands of Tweets in no time.
The Channel had initially tried to ignore the controversy by telling News.com.au: "As a lighthearted entertainment program, it is our belief that last night's episode of 20 to One, which highlighted the 'Greatest Global Crazes', did not breach any broadcast regulations and was intended to humorously highlight the popularity of the group."
Later they issued an apology saying: "We apologise to any who may have been offended by last night's episode."
— 20 to One (@20toOne) June 20, 2019

They have now apologised further, issuing a message (in English and Korean) that states they "apologise for any disrespect".