Chhatrasal Stadium Murder: Delhi Police Issue Lookout Notice Against Wrestler Sushil Kumar
Chhatrasal Stadium Murder: Delhi Police Look-out Notice Against Absconding Olympic Medallist Sushil Kumar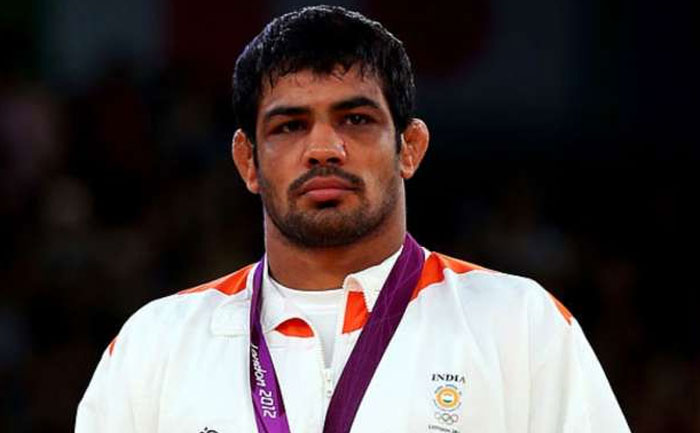 The Delhi Police on Monday has issued a Look-out-Circular (LoC) for wrestler Sushil Kumar. The two-time Olympic medallist has been absconding after being named in the murder of a 23-year-old former junior national champion Sagar Rana. The youngster was beaten to death during a brawl at the Chhatrasal Stadium parking area.
An FIR of murder, abduction, and criminal conspiracy was registered against Sushil Kumar after the incident.
Additional DCP (North-West district) Dr. Guriqbal Singh Sidhu confirming the news to Indian Express said, "We have recorded statements of all the victims and they all made allegations against Sushil Kumar. We are conducting raids to nab Sushil Kumar."
He added, "The crime scene and all the five vehicles were inspected. During the inspection, a double-barrel-loaded gun with five live cartridges was found in one Scorpio and two wooden sticks were also recovered from the spot. "
The victims in their statements have added that Sushil and his associates abducted Sagar from his house in Model Town. It was to teach him a lesson for bad-mouthing him in front of other wrestlers. According to the police, the brawl took place between Kumar, Ajay, Prince, Sonu, Sagar, Amit, and others in the parking area.
Apparently, Sushil left for Haridwar and then Rishikesh after the incident. He stayed at an ashram in Haridwar. Later, he returned to Delhi and is now consistently changing locations in Haryana. Raids are being conducted by the Delhi Police on the outskirts of Delhi, Uttarakhand, and Haryana to nab Kumar, who is absconding.
Also Read: Entertainment News Today, Dec 4: Amitabh Bachchan shares cool selfie, Wrestler Sushil Kumar angry with Commando makers