PM Modi takes a jibe at Rahul Gandhi, Asks "Did your Nana-Nani lay water pipes?"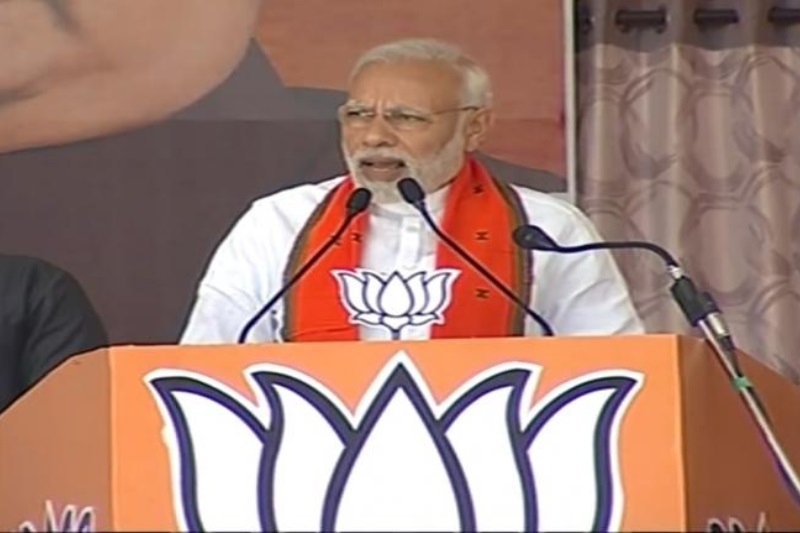 Congress and Bharatiya Janata Party (BJP) has been aggressively campaigning for the second phase of Chhattisgarh Assembly elections, which is scheduled to hold on November 20. In the second phase of Chhattisgarh elections, 72 constituencies of the state will go to polls.
Hitting out grand old party and its chief PM Modi said, "Why didn't you do it for 100 years? You were around for four generations but why didn't you do it? Can you answer that? Did you lay down water pipelines? Did your nana-nani, dada-dadi (grandparents) lay it down? And did Raman Singh come and destroy it? First you give us an account of why you did not do it. Then come and ask us why we couldn't."
"They (Congress) have kept the country in the dark with their lies which are ingrained in their minds," he added.
He also alleged that the Congress party which had governed India for most of its independent history had strived to improve the fortunes of the Nehru-Gandhi family rather than the development of the country.
Prime Minister Narendra Modi is currently addressing an election rally at Ambikapur in Chhattisgarh. While addressing the election rally PM Modi reiterated its party slogan 'Sabka Saath – Sabka Vikas'.
#WATCH: PM Modi speaking on #Demonetisation says,"Yahan baitha ek bhi vyakti notebandi ke liye aaj ro nahi raha hai, akela ek parivaar ro raha hai." #ChhattisgarhElections pic.twitter.com/9typy97deb

— ANI (@ANI) November 16, 2018
Urging the citizens of Chhatisgarh to show the same enthusiasm that they showed in the first phase of elections. Appreciating Baster's voter turnout, Modi asked, "Shouldn't people of Bastar be appreciated for such high voting percentages? I will tell you a way to appreciate them, on November 20 you register even higher voting percentage than Bastar."
Attacking on Congress, he once again said that Congress cannot even digest the fact that a 'Chaiiwala' can become a prime minister.
These people still have not come to terms that I am the PM, it has been nearly four and a half years. They are still crying, how can a 'Chaiwala' become PM?. Now they say a 'Chaiwala' became PM because of one great person: PM Modi in Ambikapur #ChhattisgarhElections pic.twitter.com/ffYa3nBr7Z

— ANI (@ANI) November 16, 2018
Taking a dig at Congress's demand for revealing the work done by PM Modi in four and half years, Modi said. "Congress should answer what has it done during its dynastic rule. What have they done in those tenure. Four generations of Congress ruled India. If they answer that, then I will reveal what I have done during my four years of tenure."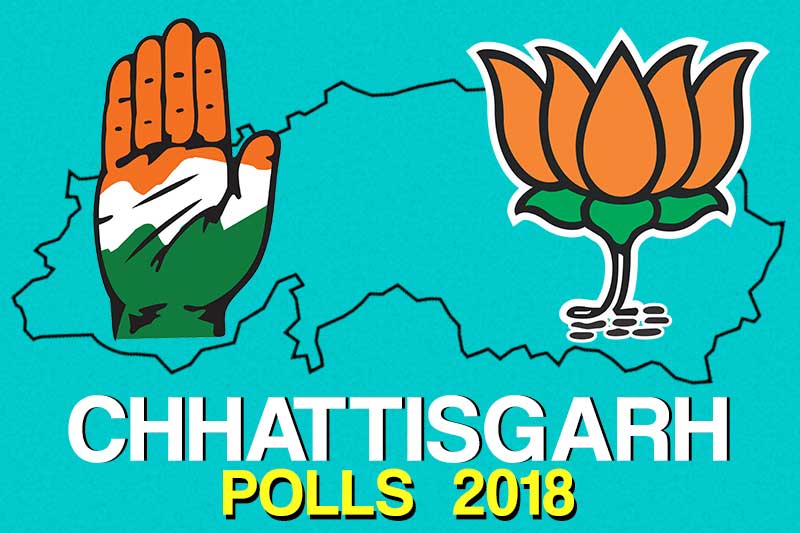 He also said, "Atal Ji created Madhya Pradesh and Chhattisgarh. It was a peaceful division and both the states are developing rapidly today. But just look at what the mess Congress created at the time of formation of Telangana."
Besides PM Modi, Delhi Chief Minister Arvind Kejriwal will also address election meetings today evening simultaneously in the 68 constituencies of Chhattisgarh digitally.
Also read: Gujarat: Vijay Rupani flags off Ekta Yatra to celebrate completion of 'Statue of Unity'