Bhupesh Baghel selected as new Chief Minister of Chhattisgarh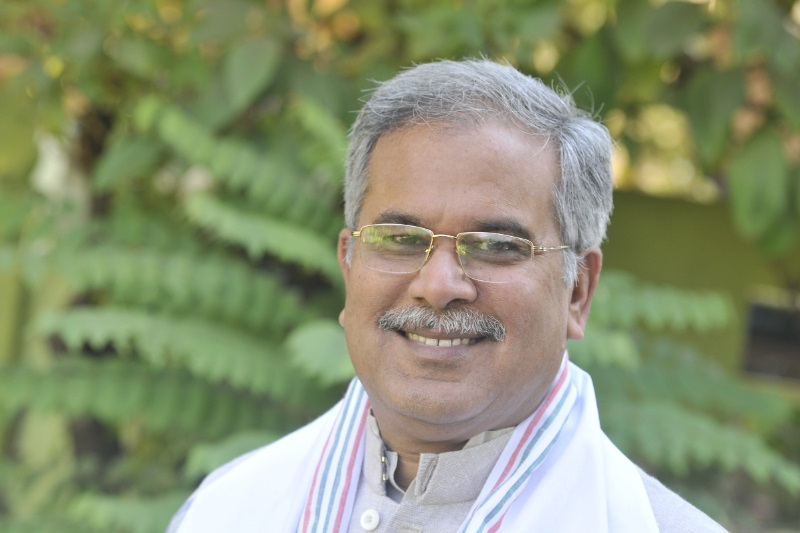 Bhupesh Baghel is declared as the new Chief Minister of Chhattisgarh. Five days after the epic win in the recently concluded Chhattisgar Assembly elections, the Congress today made the announcement, which ended the BJP's rule in three states – Chhattisgarh, Rajasthan and Madhya Pradesh. Shortly after a meeting of state leaders in Raipur, Bhupesh Baghel's name as the Chief Minister of the state.
Apparently, Baghel and three other contenders for the top post had met Congress president Rahul Gandhi in Delhi on Saturday. To finalsie on the apt candidate, Rahul Gandhi had held several rounds of discussion with the four leaders — Bhupesh Baghel, TS Singh Deo, Tamradhwaj Sahu,  Bhupesh Baghel and Charan Das Mahant – at his Tughlaq Lane home in Delhi.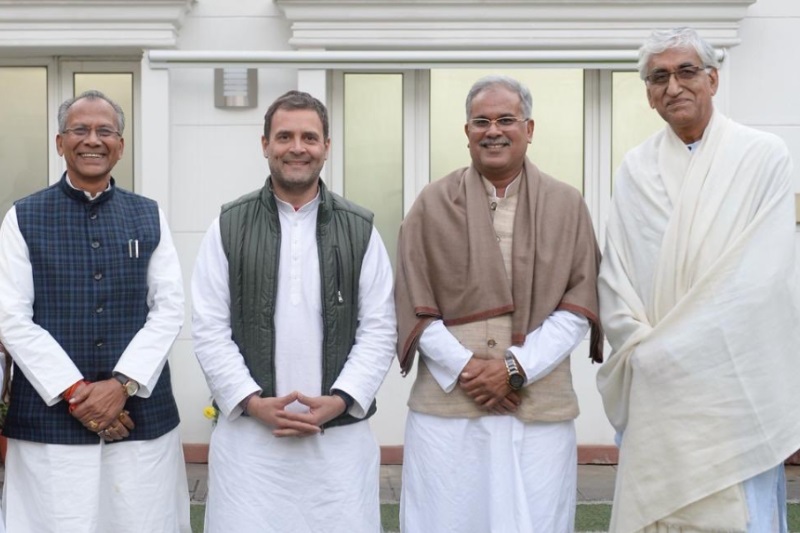 Once the marathon discussions were over, the Congress president tweeted a picture with Mr Baghel and the other aspirants for the Chhattisgarh Chief Minister's post with a quote by LinkedIn Reid Hoffman: "No matter how brilliant your mind or strategy, if you're playing a solo game, you'll always lose out to a team".
According to party sources, UPA chairperson Sonia Gandhi and Priyanka Gandhi Vadra were also present at the Congress chief's residence.
Notably, Bhupesh Baghel and his counterparts in Rajasthan and Madhya Pradesh (Ashok Gehlot and Kamal Nath) will take oath as chief ministers in three back-to-back ceremonies on Monday. It seen as a mega show of opposition unity ahead of the parliamentary polls next year.
Congress party president Rahul Gandhi will be attending all the events. The oath-taking ceremony of Bhupesh Baghel is scheduled at 4:30 pm on Monday, after that of Ashok Gehlot and Kamal Nath.
Also read: Ravi Shankar Prasad: India should not miss digital revolution