Chhattisgarh: Goods train derails after Maoists uproot tracks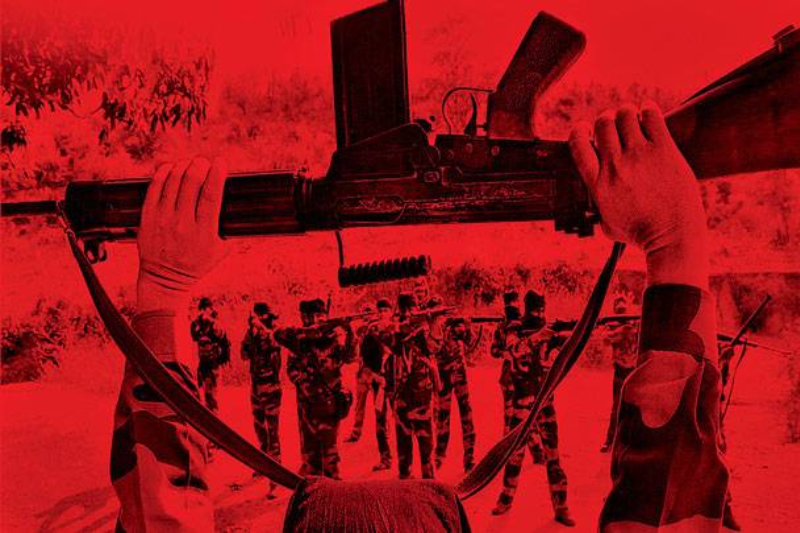 Over 20 freight wagons and engines of a goods train were derailed at strife-torn Dantewada district, some 460 km south of Raipur, on early hours of Sunday after the Maoists uprooted and removed railway tracks between Kamalur and Bhansi area.
Luckily, no railway staff was injured in the derailment. The Reds left pamphlets near the derailed engines and nailed posters on trees.
They reportedly snatched away walkie-talkies of the goods engine driver and the guard before fleeing into the nearby forest.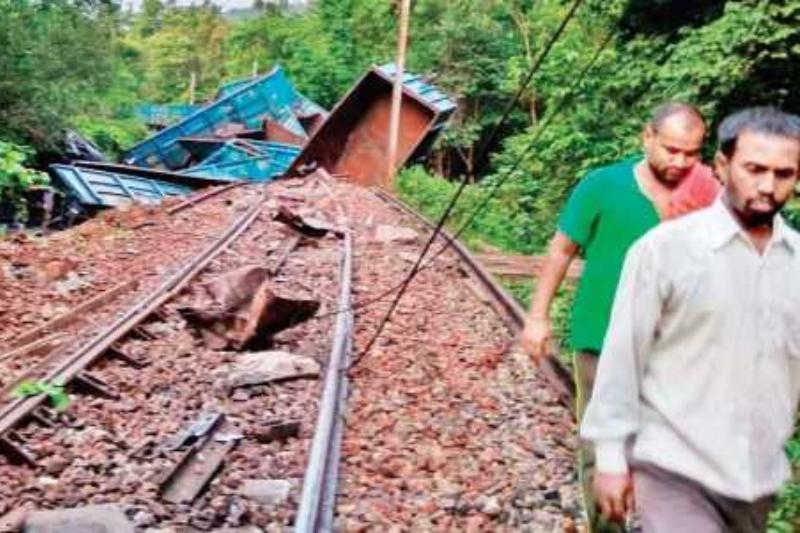 "A team of railways traffic staff reached the spot and began putting together the damaged tracks. Two dozen goods wagon and three engines were derailed leading to major disruption along the route," railway traffic inspector Harendra Prasad told TNIE. Security forces were dispatched to assist the railways to restore the services. The outlawed CPI (Maoist) is observing 'anti-repression week' from June 26 to July 2.
Maoists, Delayed 25 trains in Bihar on August 03rd 2017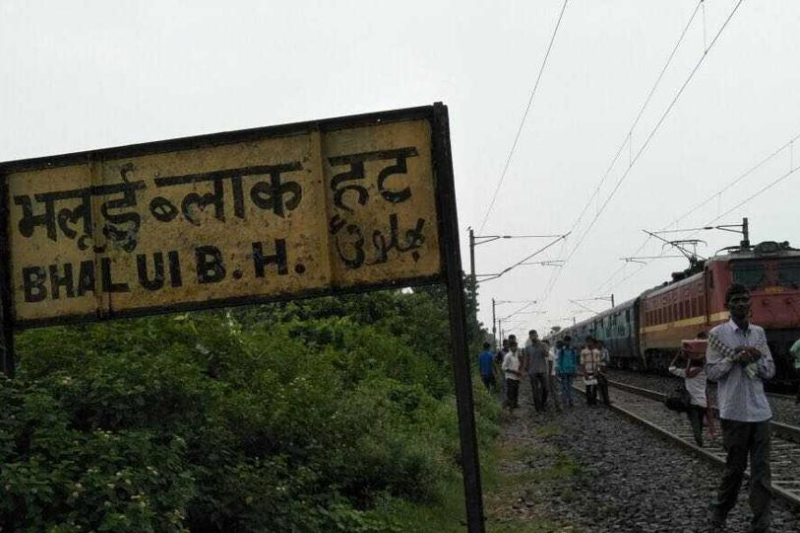 According to Hindustan Times Movement of nearly 25 trains was disrupted till the route was re-opened at around 7 am on Thursday.
The three railway employees abducted past midnight, were released at around 2 am after security forces launched an operation in Lakhisarai, one among 15 Bihar districts affected by Left-wing Maoist insurgency.
(Also Read: Maoists conspired to carry out 'Rajiv Gandhi-like' assassination of PM Modi).
Sources said rebels abducted the railway employees for defying a shutdown during the martyrs' week observed by the banned CPI (Maoist) and its armed wing, the People's Liberation Guerilla Army (PLGA), from July 28, the death anniversary of Charu Mazumdar who is considered the father of Left-wing insurgency in India.
Around 100 rebels were involved in the abductions from the level crossings, located in a 10-km radius, Bhagalpur zone inspector general SM Khopde said. Rebels also threatened the drivers and guard of a passenger train.
Following the abductions, several trains – including the Howrah-Amritsar Punjab Mail – were halted at different locations till the route was cleared in the morning.
"All the railway employees have been released and are safe," Rajesh Kumar, the Eastern Railways spokesperson.