Chhattisgarh: Mayawati joins hands with Ajit Jogi, switches boat ahead of Assembly polls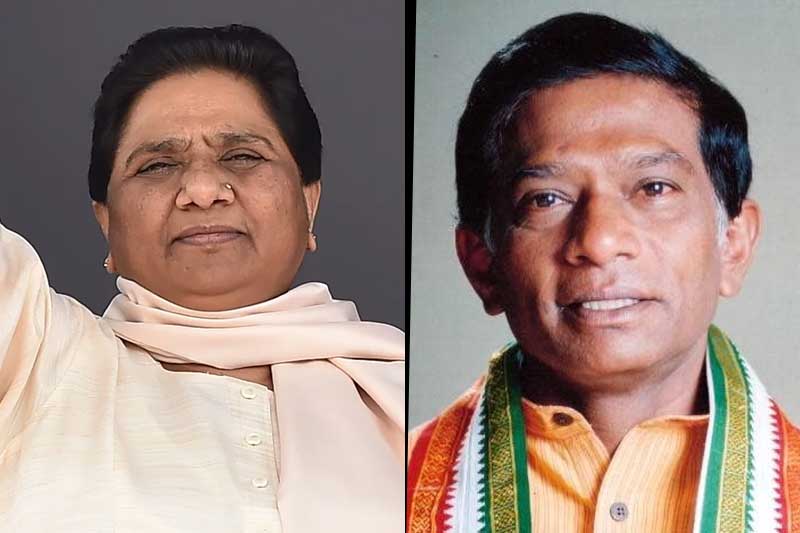 With the assembly elections barely couple of months away in the state of Chhattisgarh, there is a setback for Congress-led Mahagatbandhan (Grand Alliance), as Bahujan Samaj Party chief switched boat and chose Ajit Jogi's Janta Congress Chhattisgarh on Thursday.
In the latest revelation, Mayawati has opted to align with former chief minister Ajit Jogi — expelled from Congress in due to anti-party activities — for seat sharing. She even declared that if their alliance worked, Ajit Jogi would become the Chief Minister of the state.
Addressing a press conference on Thursday, BSP supremo said, "Bahujan Samaj Party(BSP) has decided to contest upcoming assembly polls in alliance with Janta Congress Chhattisgarh." Asked on the seat sharing between the two parties, she replied, "BSP will fight on 35 seats and Janta Congress Chhattisgarh will contest on 55 seats. If we win, Ajit Jogi will be the CM."
Expressing his happiness with the latest alliance, Jogi said, "BJP has been in power in Chhattisgarh for past 15 years. Satta ka durupyog, paise ka durupyog, prashasnik tantra ka durupoyog karke woh phir se satta mein aana chahti hai. Ab humara gathbandhan ho gaya hai, Mayawati Ji aur humlog mil kar unko(BJP) avashya rok lenge (By misusing the power, money and administration, BJP want to return to power again. Now we have an alliance with BSP and together with Mayawati Ji will stop BJP)."
As this new decision between the two parties has irked Congress, BJP looks quite exciting and is hopeful to sweep the upcoming Assembly Elections.
ALSO READ: Deve Gowda okay with Mamata, Mayawati as PM candidates