Chinese state-run media criticize US on trade tariff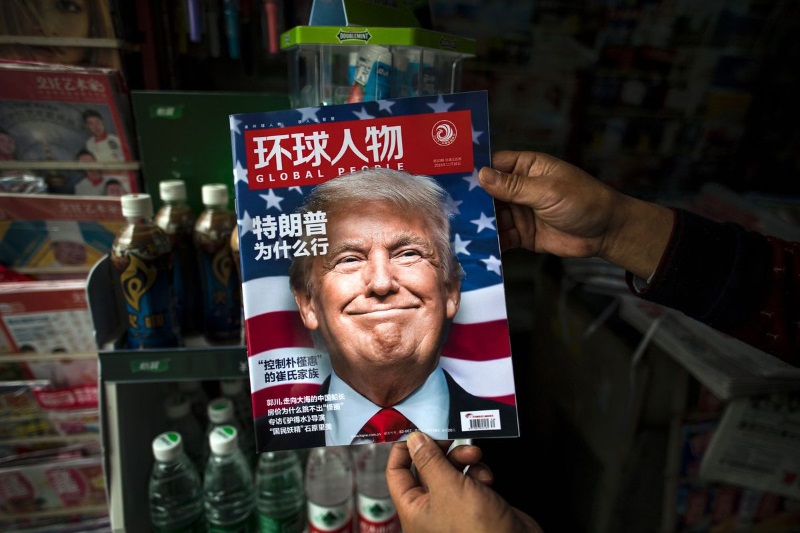 Chinese media continued its criticism of the United States on Saturday as their retaliation on trade was escalated, however, the state-run media is publishing commentaries to manipulate readers that Chinese economy is still strong.
According to reports, China announced that it would put an additional 25 % tariffs on $16 billion worth of U.S. imports in retaliation against tax levied on Chinese goods imposed by the United States.
As per a Daily report, "People of insight are soberly aware that so-called 'America first' is actually naked self-interest, a bullying that takes advantage of its own strength challenges the multilateral unilaterally and uses might challenge the rules."
Also Read: Atlantic City will see India parade and carnival on Saturday
In the second half of this year, 'comprehensive deepening of reforms will continuously produce benefits.' It said China could take steps to boost domestic demand while continued to cut corporate taxes and fees.
With these and other policies, "the Chinese market will show an all-new charm," the commentary said.
China's Vice Agriculture Minister Han Jun was quoted saying to People's Daily that if a trade war broke out, many other countries were willing and completely able to replace American agricultural products' share of the Chinese market.
It also quoted the vice minister as saying that the impact of American tariffs on China would be "extremely limited", he warned that was a trade war to escalate, the U.S. agriculture sector would feel its effects.
Earlier this week, Chinese state-run media accused the US of having a 'mobster mentality' as the implemented additional tariffs on Chinese goods. Beijing had all the necessary means to fight back, the reports said.c