Chris Evans Sparks Dating Rumors With Lily James
Chris Evans and Lily James visited Mark's Club in Mayfair together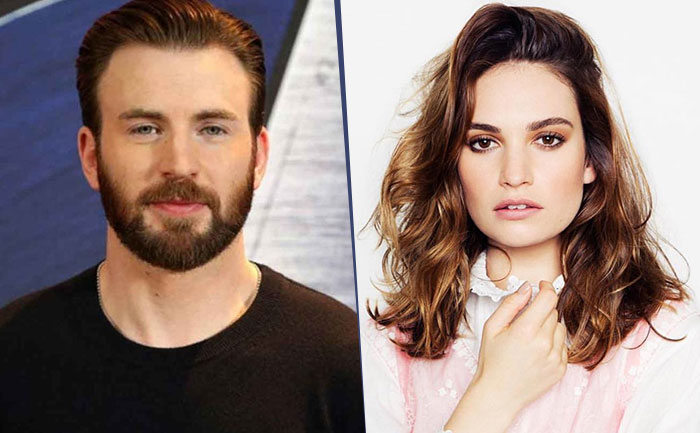 Chris Evans has been stealing hearts ever since he debuted in Hollywood. The Captain America star has been linked to a number of names over the years. Now, it seems like Chris Evans might be dating actress Lily James. The two certainly seem to get along well when they were spotted spending some time together in London. It is being speculated that the two stars might be dating.
Daily Mail reported that Chris Evans and Lily James visited Mark's Club in Mayfair together. In addition, the two shared a taxi to arrive at the venue. It is an A-list private members' club in Mayfair. The two had stepped out during the weekend. The Mamma Mia! Here We Go Again star was spotted wearing a red mini dress that she paired with a black trench coat. Meanwhile, the Avengers: Endgame star looked dapper in a black suit.
The two were also photographed leaving the club together at around 1 am. As per People, Lily lives in North London while Chris had been isolating stateside. However, he headed back to the city as several film and television projects resumed production.
Neither Chris nor Lily has issued a statement regarding the same.
On the work front, Chris Evans was last seen in 2019's Knives Out which was directed by Rian Johnson. He also stars in Apple TV+ series Defending Jacob.
On the other hand, Lily James was last seen in 2019's Rare Beasts. She will next be seen in 2020's Rebecca and The Dig. Both projects are currently under post-production.