CONFIRMED: Chrissy Teigen and John Legend are expecting their third child
Chrissy Teign took to her social media handle to confirm she's expecting a third baby. See Video.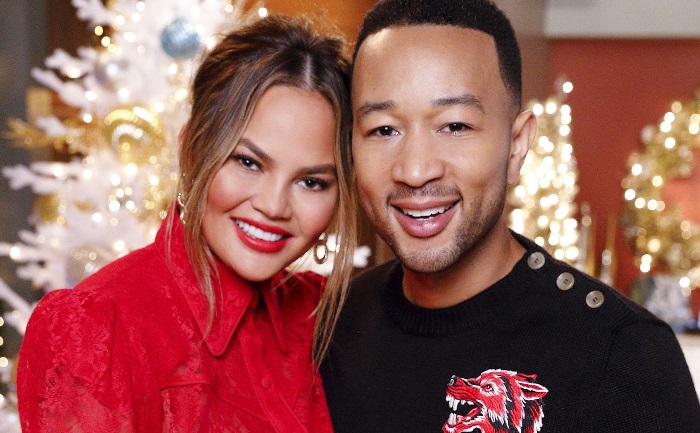 It's finally confirmed! John Legend and his wife Chrissy Teigen are expecting a third baby. The duo confirmed in the music video of his song "Wild," which also featured their kids, 4-year-old daughter Luna, and 2-year-old son Miles.. However, a few hours after the release of the song, Chrissy took to her social media and confirmed the same.
Sharing the video, on her social media handle, she can be seen flaunting her baby bump and saying, "Look at this third baby shit, what the — oh my god."
Check out Chrissy Teigen's video here:
— chrissy teigen (@chrissyteigen) August 14, 2020
During a Youtube live chat, on Thursday, spoke on how special it has been to watch their relationship evolve throughout the years through Legend's music videos, which began with "Stereo" where they first met on set.
"We have 'All of Me,' the marriage, no kids yet. 'Love Me Now' with Luna and this one with Miles," said Teigen.
"It's been chronicling our family's growth and our journey and we're so happy that this video is the next chapter," Legend added.
Talking about their relationship, Legend said, "I know people see us in these music videos and it presents us like we have a perfect life, We are truly grateful for our life and our lives together and our family, but everybody has troubles and don't think you're alone if you're fighting with your spouse."
"We grow together. We go to therapy and do all those things too, [we] try to take care of each other and be responsive to each other's needs," said John.
Congratulations to the happy couple!
<