AgustaWestland deal middleman, Christian Michel named Sonia Gandhi: ED tells Delhi court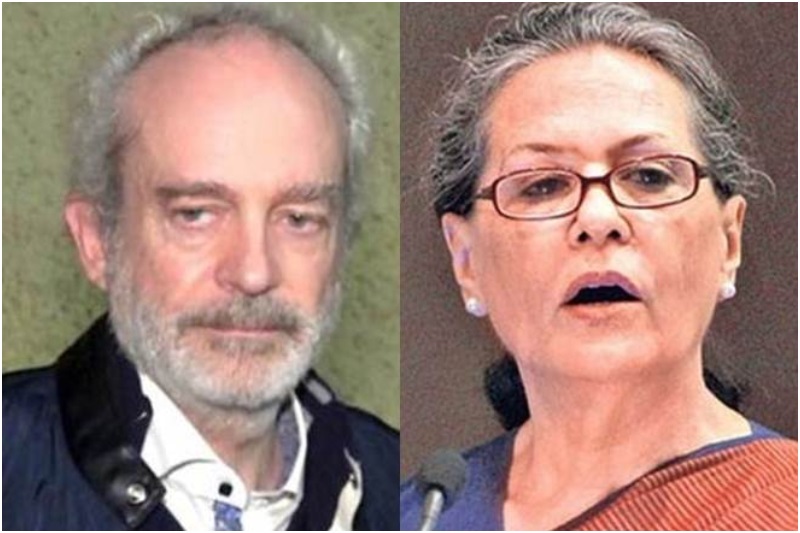 The alleged middleman in the AgustaWestland VVIP chopper case, Christian Michel, has named Congress's Sonia Gandhi while in custody, the Enforcement Directorate (ED) informed a court in Delhi today. Apparently, the Enforcement Directorate lawyer also told the court that Christian Michel spoke about 'the son of the Italian lady' and how he is going to become 'the next prime minister of the country', the reference being to Congress president Rahul Gandhi.
ED had arrested Christian Michel, over money laundering charges in the AgustaWestland VVIP chopper scam after he was extradited from the UAE earlier this month, was produced in Delhi's Patiala House Court after seven days in the probe agency's custody.
Agusta Westland case: Enforcement Directorate tells Delhi's Patiala House court that Christian Michel has taken the name of Mrs Gandhi but in what reference can't be said right now. pic.twitter.com/9foBKVd3V0

— ANI (@ANI) December 29, 2018
ED told court today, "We need to decipher who is this 'big man' referred to as 'R' is in the communication between Christian Michel and other people. We need to confront Michel with other people to decipher this."
The Indian authorities had issued an arrest warrant against Michel and had applied a Red Corner Notice through INTERPOL, against him in September 2015
According to reports, the CBI has alleged there was an estimated loss of 398.21 million Euros (about Rs 2,666 crore) in the deal that was signed on February 8, 2010 for the supply of VVIP choppers worth 556.262 million Euros.
Notably, the Enforcement Directorate, in its charge sheet filed against Christian Michel in June 2016, had alleged that he received 30 million Euros (about Rs 225 crore) from AgustaWestland.
Also read: Uttarakhand: High Court orders Ramdev company to share profits with locals