CJI Dipak Misra: You should never be guided by the majoritarian views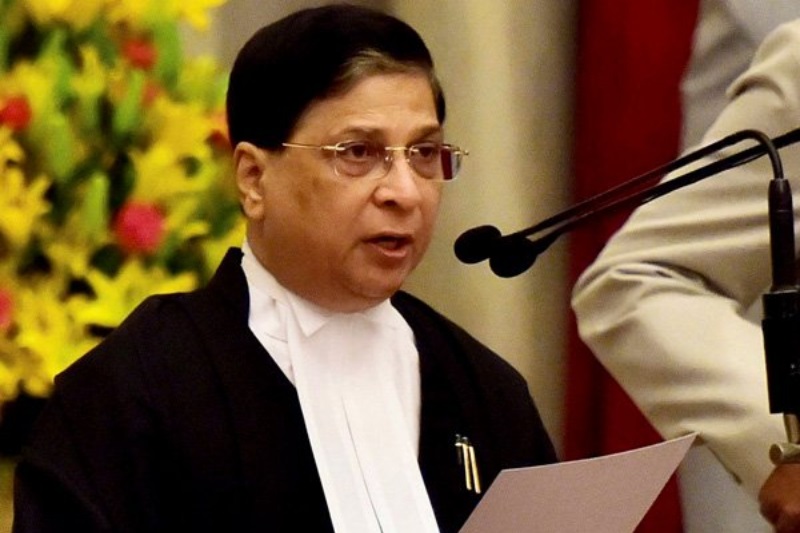 Chief Justice of India Dipak Misra delivered the presidential address at the fifth annual convocation lecture of National Law University(NLU) in Odisha on July 29 and advised the students of law to never be guided by the majoritarian views.
"You should never be guided by the majoritarian views. Be true to your own conviction and conscience and always endeavour to be responsibly true to factual aspects by piercing the veil of perceptions being floated around you," he asserted.
He also pointed out that they should always be lucid, articulate and concrete in their line of reasoning and arguments, penetrating and striking at the focal point of discourse or dispute just like the bull's eye of the dartboard.
"You will become the connecting force between the justice delivery mechanism and the people at large. So, in a way, you are actually going to the messengers of justice and torch bearers of the legal world," the CJI said.
Michael Kirby, a former judge on the High Court of Australia who was conferred with the Degree of Doctor of Laws (LLD) (Honoris Causa) by the university, said: "Indeed, it is central to our lives as lawyers – and especially if we become judges – to be honest, candid and respectful of human rights for all, including for our own humanity. Integrity lies at the very heart of lawyers life. Honesty, respect, kindness to one another, are vital accompaniments on our life-long journeys as lawyers."
Among the dignitaries present were Vineet Saran, Chief Justice of Orissa High Court and Chancellor of the university, sitting judges of High Court, senior advocates, judicial officers.
A total of 167 graduates were awarded degrees, including 49 LLM candidates, and 118 from undergraduate courses – 57 and 59 candidates respectively from the BA LLB and BBA LLB streams. The Vice-Chancellor of the University, Srikrishna Deva Rao also highlighted the achievements of the university.
Also Read: UGC directs universities to send annual report on cases of sexual harassment