Climate activist Disha Ravi arrested over Greta Thunberg Toolkit On Farmers Protest
21-yr-old Bengaluru Climate Activist Disha Ravi Arrested Over Greta Thunberg's 'Toolkit' on Farmers' Protest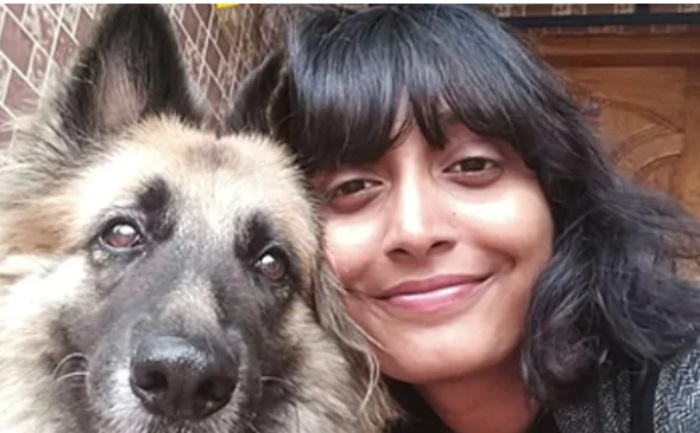 A 22-year-old climate activist Disha Ravi was arrested by Cyber Cell of Delhi Police from Bengaluru. She was arrested for allegedly sharing with Greta Thunberg the 'toolkit' related to the farmer's protest. The climate activist was sent to five-day police custody in the Greta Thunberg Toolkit case.
Watch | 21-year-old climate activist Disha Ravi sent to 5 day police custody in Greta Thunberg "toolkit" case pic.twitter.com/48uaowdG51

— NDTV (@ndtv) February 14, 2021
'Toolkit' is a term activists use for a campaign information document. The said toolkit is a guide to the anti-government farmer protests that was tweeted by environmentalist Greta Thunberg.
Delhi police tweeted that she was an "editor" of the toolkit document and a "key conspirator in document's formulation & dissemination", adding that she collaborated to "spread disaffection against the Indian state".
Disha Ravi, arrested by CyPAD Delhi Police, is an Editor of the Toolkit Google Doc & key conspirator in document's formulation & dissemination. She started WhatsApp Group & collaborated to make the Toolkit doc. She worked closely with them to draft the Doc. @PMOIndia @HMOIndia https://t.co/e8QGkyDIVv

— #DilKiPolice Delhi Police (@DelhiPolice) February 14, 2021
Her arrest sparked widespread outrage, with politicians, academics, activists, authors and poets among those condemning the police action.
Here are some of the relations:
Jairam Ramesh, a former minister and lawmaker for the opposition Congress party, called her arrest and detention "completely atrocious"
Completely atrocious! This is unwarranted harassment and intimidation. I express my full solidarity with Disha Ravi. https://t.co/bRJOeC9MnK

— Jairam Ramesh (@Jairam_Ramesh) February 14, 2021
The Indian state must be standing on very shaky foundations if Disha Ravi, a 22 year old student of Mount Carmel college and a climate activist, has become a threat to the nation

— P. Chidambaram (@PChidambaram_IN) February 14, 2021
Some serious charges applied against a 21 year old for sharing a 'dangerous' toolkit. As per BJP our nation is so weak that a written document about farmer agitation shared by an international celebrity will lead to its 'breakup'
The nation is much stronger than this toolkit,BJP

— Priyanka Chaturvedi (@priyankac19) February 14, 2021
Modi regime thinks by arresting a grand daughter of farmers, under Sedition, it can weaken the farmers' struggles.
In fact, it will awaken the youth of the country and strengthen the struggles for democracy. #DishaRavihttps://t.co/xRIK1BrU9s

— Sitaram Yechury (@SitaramYechury) February 14, 2021
Disha Ravi is a graduate in Bachelor of Business Administration (BBA) from Mount Carmel College in Bengaluru. She is a co-founder of a group named 'Fridays For Future India'.
Also Read: PM Narendra Modi Addresses Farmers Protest And Farm Bill In His Rajya Sabha Speech-Highlights