Commander In Chief Song: Demi Lovato's New Single Is Politically Charged And Full Of Messages
Demi Lovato Released Her New Song, 'Commander In Chief'. The Song Features People From Different Backdrop Singing Together About The Crises That They Are Facing. It Appears To Be Politically Charged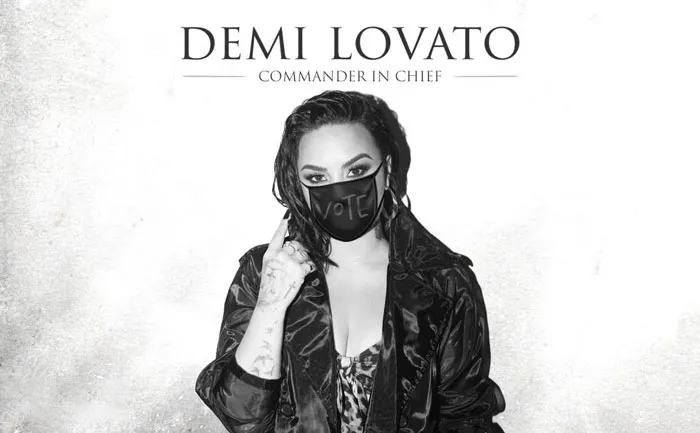 Renowned American singer, Demi Lovato releases her new single on YouTube, titled as 'Commander In Chief'. The song is full of social messages and inspires people to vote for the upcoming elections in the US. The song appears to be politically charged and it makes the audience think about the current situations/crises.
'Commander In Chief' is a song that stresses a powerful, politically-charged lyrics. The talented singer uses her voice to make an impact before the elections. The music video features several people from all races and different ages, they sing together in a backdrop of darkness. The end scene of Demi singing impactful lines in the backdrop of shining lights give hope to the listeners. The song is produced by FINNEAS and co-written by Demi Lovato, Julia Michaels, FINNEAS, Justin Tranter, and Eren Cannata.
Here check out the music video:
Did you like this song? Do let us know.
Demi Lovato was also seen performing this song live for the first time at the Billboard Music Awards. Apparently, netizens slammed the singer as they believe the song takes a dig at the politicians.
Demi took to her Instagram handle and posted about her take on the song. "Music is Art, Art is expression meant to create conversation. We are heading into the most important election of our lives. This song isn't about division. This is about finding answers from our sitting President. So please, debate, and talk about voting. That's what this is all about," read one of her Insta story post.
For more such updates, stay hooked on to The Live Mirror.
Also Read:  Demi Lovato & Max Ehrich Split Two Months After Engagement