Confirmed Extraction 2: Chris Hemsworth to be back as mercenary Tyler Rake
Extraction 2: Joe Russo Will Script Netflix Sequel, Chris Hemsworth to be back as Tyler Rake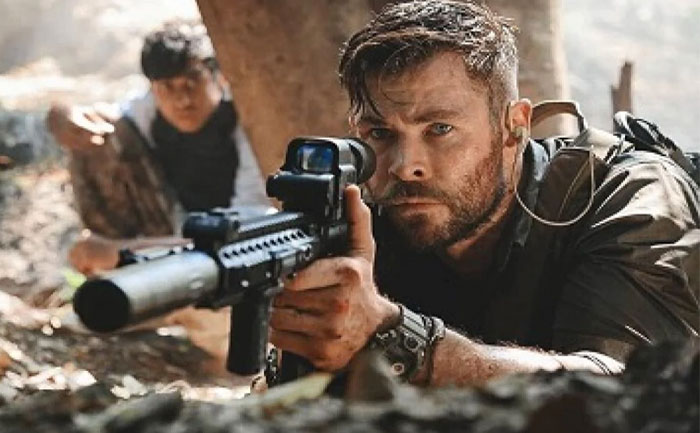 It has been a little over a week since Chris Hemsworth starrer Netflix action feature Extraction debuted. It continues to be one of the most-watched Netflix's feature film ever. The immense response to the Hemsworth starrer had led to speculation that a sequel will soon be out. Here is the good news for fans. Screenwriter and co-producer Joe Russo has confirmed Extraction 2 is happening and he will be writing the script.
On Monday, Russo confirmed to Deadline he had closed the deal to write Extraction 2. It's unclear if the script will serve as a sequel or prequel to Extraction.
Speaking to Deadline Russo said, "The deal is closed for me to write Extraction 2, and we are in the formative stages of what the story can be. We're not committing yet to whether that story goes forward, or backward in time. We left a big loose ending that leaves question marks for the audience."
Russo said he expects Extraction director Sam Hargrave to be back at the helm. Speaking about Chris being a part of the sequel, he said the focus will be to write the script and show it to Hemsworth before that happens.
But looking at the way Chris Hemsworth thanking fans for helping the action pic rack up over 90 million views on Netflix. We think that the Thor star will be back as Tyler Blake in the sequel.
Extraction has become the biggest ever Netflix original debut, raking in 90 million households within the first month of release. According to Deadline, it eclipsed Spenser Confidential (85 million), 6 Underground (83 million), Bird Box (80 million), and the Adam Sandler/Jennifer Aniston comedy Murder Mystery (73 million).
Also Read: Extraction 2 release date, trailer & story: When will Extraction 2 out?