#MeToo: Women take money to drop allegations, says Congress MLA Govind Singh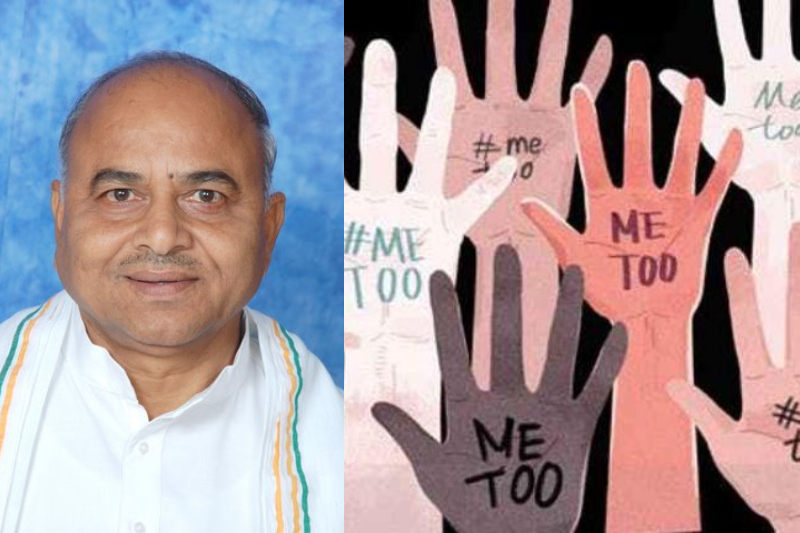 At a time when #MeToo has gained momentum in India and number of celebrities, journalists and authors have been accused of sexual misconduct, a Congress lawmaker Govind Singh seems to have sparked a controversy by saying that victims of sexual harassment often drop their charges by taking money as compensation.
Govind Singh — senior Congress leader in a poll-bound state Madhya Pradesh, has invited wrath of the citizens by making a controversial remark on the ongoing social media campaign against sexual misconduct #MeToo. He also questioned the intention with which women are levelling charges against the accused.
"There are many instances of #MeToo in our villages. The affected women often take money to drop the entire matter and many are misusing it to serve their personal interests," he reportedly said.
These careless comments are likely to leave the Congress red-faced especially since the party recently demanded the resignation of Union minister MJ Akbar following allegations of sexual harassment levelled against him.
Party president Rahul Gandhi too has expressed solidarity with the victims — who have recounted their ordeal. In fact, he has previously also said that he believes in equal rights and representation for women in all walks of life.
It has been almost a month since the #MeToo movement is triggered in India. After Tanushree Dutta alleged Nana Patekar of sexual harassment, several bigwigs of Bollywood including Subhash Ghai, Sajid Khan, Alok Nath, Kailash Kher, Rajat Kapoor were exposed.
However, Bollywood has taken corrective measures against those who are accused of sexual harassment.
Also read: #MeToo: John Abraham fires Vicky Sidana from Batla House credit roll