Congress ups ante against Narendra Modi, lash out at him for border killings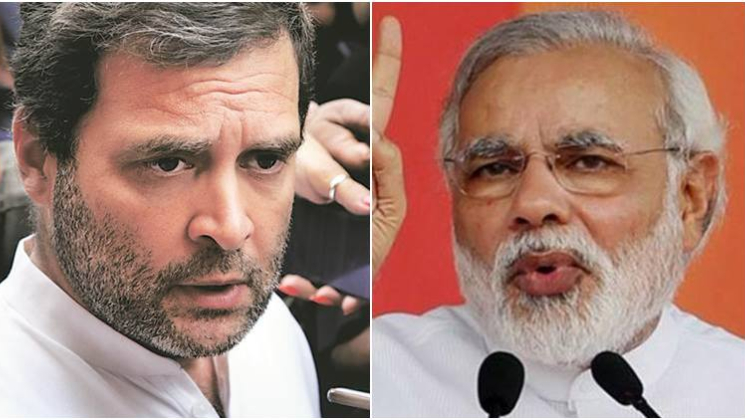 As four BSF troopers died on the international border in Jammu and Kashmir, the Congress on Wednesday termed the government "weak and cowardly" and slammed Prime Minister Narendra Modi for posting a fitness challenge on Twitter the same day.
"I would hold Modi government's weak policy on national security responsible for this. It has been proved that Modi government is weak and cowardly," Congress leader Pramod Tiwari told reporters, adding: "I don't know why PM becomes weak in front of Pakistan. This is a matter of concern. "It is very unfortunate that when soldiers are dying on the border, Prime Minister is busy giving himself fitness certificate. This is an insult to those jawans.
He should have expressed his condolences, instead he has insulted them by doing so," he added. In a tweet Modi had said: "I am delighted to nominate the following for the #FitnessChallenge: Karnataka's CM Shri @hd_kumaraswamy. India's pride and among the highest medal winners for India in the 2018 CWG, @manikabatra_TT.
"I appeal to every Indian to devote some part of the day towards fitness. Practice any set of exercises you are comfortable with and you will see the positive difference it will make in your life! #FitnessChallenge #HumFitTohIndiaFit," he also said. Four Border Security Force (BSF) troopers were killed and five injured on Wednesday in an unprovoked Pakistan ceasefire violation on the international border in Jammu and Kashmir. Condoling their death, the Congress party demanded that the government provide all benefits to the families that a soldier deserves. Tiwari said killing of soldiers on the borders had increased over the years. "In 2014, three soldiers had died; in 2015, 10 died; in 2016, 13 soldiers died; 18 soldiers died in 2017; and in 2018, till June 27 jawans have died. "We have lost 71 jawans and more than 100 civilians. Modi is good at giving speeches but not at delivering things. This is a very sad, unfortunate incident," said Tiwari.
The leader also reminded Modi of his "56-inch chest", his promise of "10 heads in response to one" and also his "threat of not letting anyone see eye-to-eye on the borders". He also slammed the Modi government over inflation saying it was the highest in the past four months, which is now 4.87 per cent. "Inflation is the direct contribution of Modi government. International crude oil price has reduced to around $70 per barrel, but the petrol and diesel prices have increased, owing to which transportation cost also went up and it led to price rise. Only Modi government is responsible for this," said Tiwari. He also said: "Around Rs 32,361 crore bank fraud has come to the fore, What happened to his slogan 'Na khaunga, na khane dunga?'"