UFC Boxer Conor McGregor Arrested For Allegedly Smashing Fan's Cell Phone
UFC martial artiste Conor McGregor has been arrested for allegedly smashing his fan's mobile phone in Miani on Monday morning. McGregor is facing 'Robbery charges.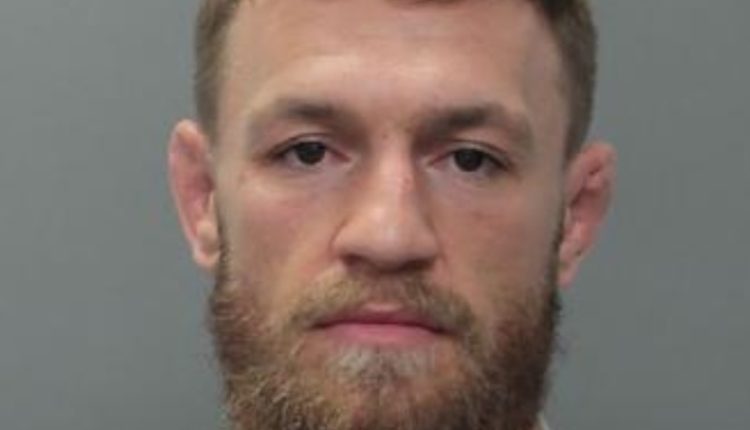 Conor Anthony McGregor, an Irish professional martial artist and boxer has been arrested for allegedly smashing a cell phone of 22-year old fan who was trying to click a photo with him at the Fontainebleau hotel on Monday evening. Conor McGregor is currently facing charges of robbery and criminal mischief. The lawyer of Conor McGregor called the incident a small altercation and said that Conor McGregor would co-operate with the authority. He is being held on $12,500 bond.
The incident took place when Conor McGregor was leaving from the Fontainebleau Miami Beach shortly after 5 a.m. Monday when a 22-year-old man attempted to take a picture of McGregor. According to The Associated Press, McGregor reportedly "slapped" the phone out of the fan's hand, "stomped on it multiple times," and run away with it. The fan said that the phone McGregor smashed was valued $1,000
"Last evening Conor McGregor was involved in a minor altercation involving a cellphone that resulted in a call to law enforcement," Samuel J. Rabin Jr., a Miami-based attorney representing McGregor, said in a statement.
Appreciating law enforcement, McGregor pledges his full cooperation during the probe.
McGregor was previously handed a six-month suspension and fined $50,000 after an October post-fight brawl with Khabib Nurmagomedov, who scaled the octagon to launch an attack on McGregor's team after defeating the Irishman to maintain his unbeaten 27-0 record last year.
It is to be noted that this is not the first time when Conor McGregor was arrested. In April last April, McGregor was charged with assault, attempted assault and criminal mischief after he and others allegedly attacked a bus carrying UFC fighters at the Barclays Center in Brooklyn.