Controversial Godmen In India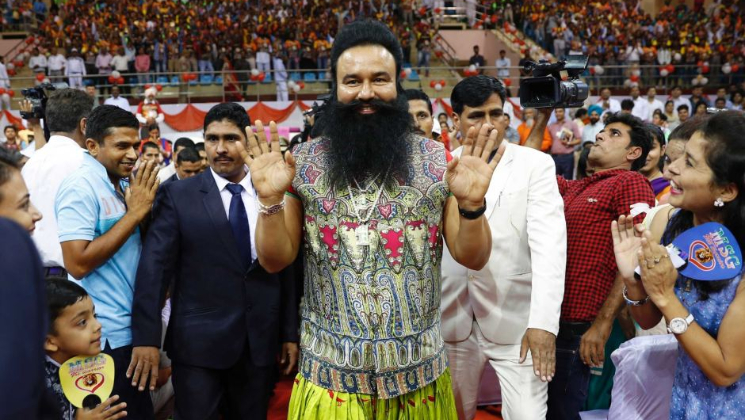 This is the story of several self-proclaimed bogus godmen who by claiming special powers acquire fame and money.
India has an anti-superstition law to combat fraud by godmen, but their popularity continues.
 Here is the list of top ten controversial godmen In India:
Asaram Bapu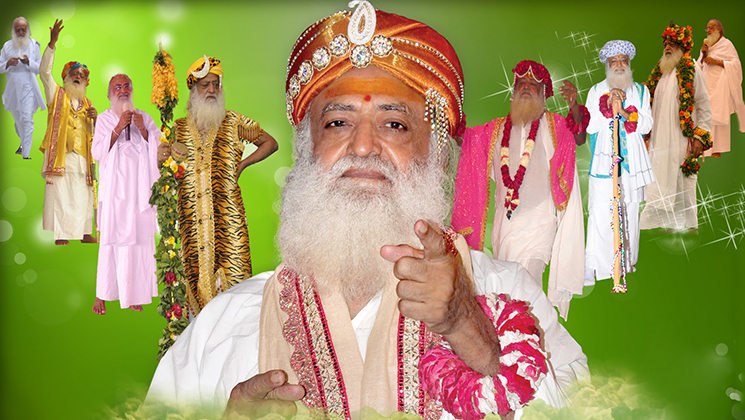 Asaram Bapu has over 425 ashrams and more than 50 gurukuls all over, and a tremendous following both in India and aboard.
Spirituality aside, he has also been courting controversy.
Controversies:
1: Asaram Bapu was accused of sexually abusing a 16-year-old girl at his Jodhpur ashram even as her mother was waiting outside. He has been in jail since August 2013. The godman claims that he is innocent and that he regarded the minor as his "daughter". 
2: Commenting on the December 16 Delhi gang rape incidents, Asaram suggested that the victim was equally responsible for the crime. He said the girl could have called her assailants brothers and begged them to stop. His comments invited sharp criticism from across the political spectrum and from women's activists.
3: The ministry of corporate affairs said it had received complaints against him and his son in an alleged 700-acre land-grabbing case and the serious frauds investigation office is looking into the matter.
4: Asaram and his son were also investigated in the mysterious deaths of two boys whose decomposed bodies were found from the banks of Sabarmati River near his ashram in 2008.
Gurmeet Ram Rahim Singh Insan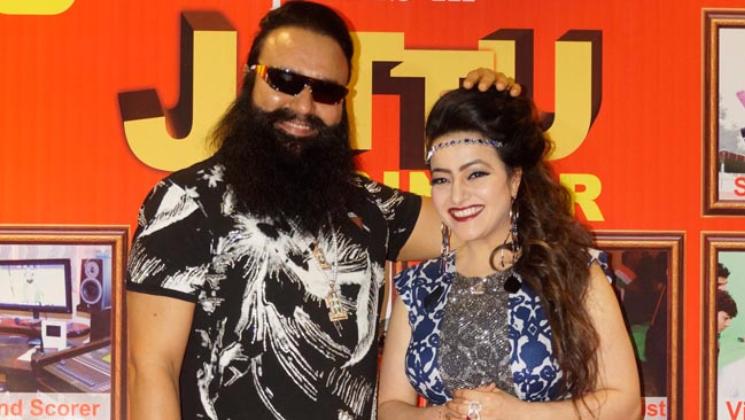 On August 25, 2017, maverick self-styled
Godman Gurmeet Ram Rahim Singh was convicted of rape by a court in Panchkula, triggering widespread violence and arson in Haryana where 30 people were killed and over 250 injured after which curfew was imposed and several other places.
Central Bureau of Investigation judge Jagdeep Singh held Ram Rahim, the 50-year-old flamboyant chief of the Dera, guilty of rape in a case that was registered on the basis of an anonymous written complaint in 2002 that he had sexually exploited two female followers.
Radhe Maa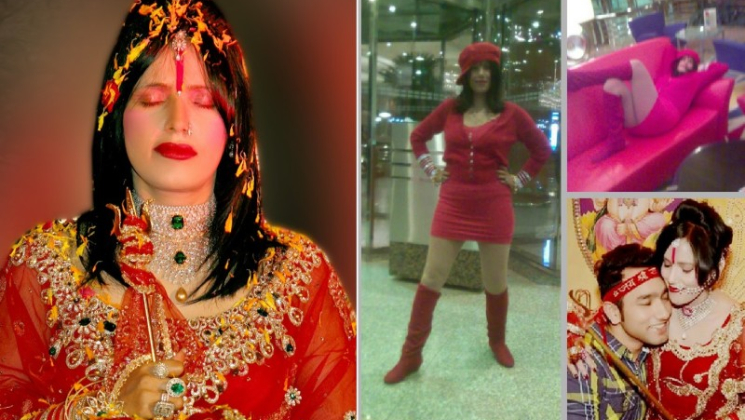 Radhe Maa was one of the top trending charts on social media, not for the supernatural powers that she supposedly possesses but for posing in a red mini-skirt.
The photographs, which were released on social networking website Twitter by celebrity Rahul Mahajan (son of late BJP leader Pramod Mahajan), went viral.
A more serious problem for Radhe Maa is the police complaint registered against her, accusing her of instigating a family to harass a woman for dowry. Last heard, she had filed an anticipatory bail in the Mumbai sessions court.
The self-proclaimed Radhe Maa's real name is Sukhvindar Kaur. She was born in Gurdaspur on April 4, 1965. She was introduced to spirituality by Shri Mahan Ramdeen Das at the age of 23. She is married and has three kids. In fact, she's a grandmother as well.
Some of her devotees consider her to be a reincarnation of goddess Durga and her coterie includes 'Chhoti Ma' and 'Talli Baba'.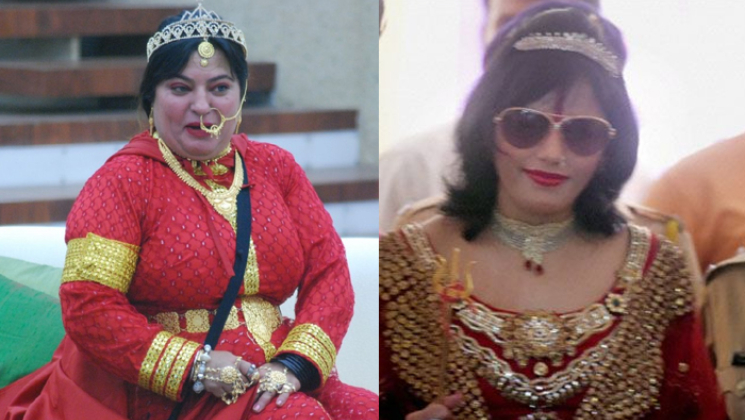 She has also been accused of instigating seven people to commit suicide in Gujarat's Kutch area.
Sant Rampa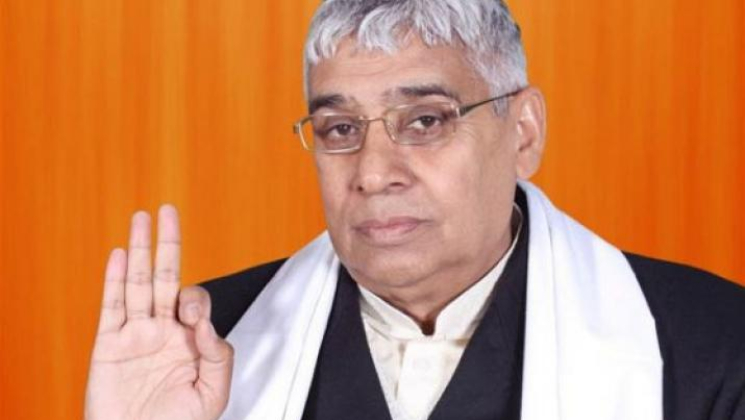 Sant Rampal, as he is called by his followers set up Satlok Ashram in 1999 after he came in contact with a seer named Ramdevanand. Soon, he had a number of followers and began opening ashrams all over Haryana.
The 63-year-old engineer owns a fleet of luxury cars, and lives in an ashram in Barwala, Haryana, spread over a sprawling 12 acres.
His legal woes began in 2006 when he clashed with supporters of Arya Samaj founder Swami Dayanand Saraswati, which led to the death of one person.
Since then, Rampal, who faces contempt of court, murder and attempt to murder cases in various courts, has skipped hearings 42 times.
Rampal is said to have over 25 lakh followers in Haryana, Uttar Pradesh, Rajasthan, Madhya Pradesh, Punjab and Delhi and has his own Facebook and YouTube page too, with a huge fan following.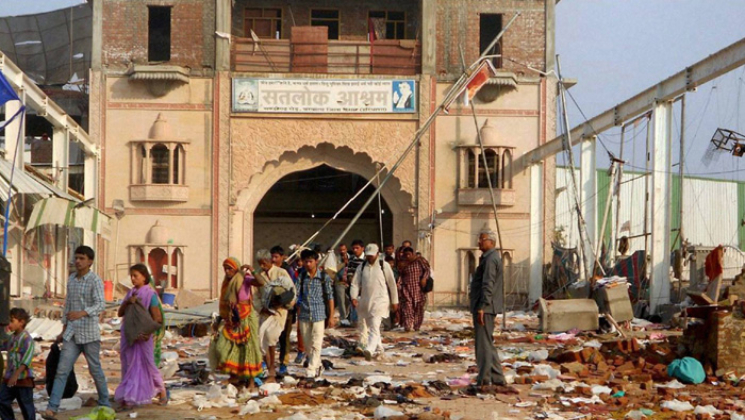 Swami Nithyananda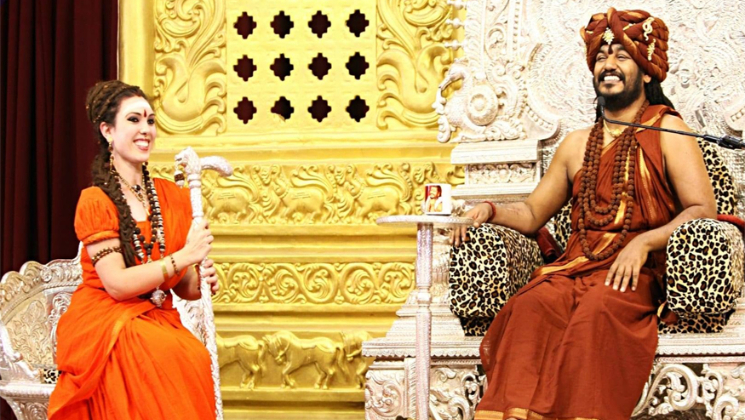 He claims to be the most-watched spiritual teacher on YouTube.com with more than 14 million views, and the author of more than 300 books published in 27 languages.
Controversies:
1: Nithyananda landed in a controversy after a purported video footage showing him in a compromising position with an actress was telecast by local TV channels. Nithyananda said the video was morphed and manipulated to misrepresent his personal life but did not deny his images with actress Ranjita in the film.
The video aired on Tamil TV channels caused a furore, with some Hindu groups and others protesting against Nithyananda. The Karnataka government too promised "very strict" action against him.
Lenin Karuppan, who had exposed the alleged sex scandal, was arrested after a complaint by the manager of Nithyananda's ashram that Lenin had demanded money to keep the video secret.
2: Swami Nithyananda was also accused of rape by Indian-born American citizen, Arthi Rao, in June 2012. Rao went on Indian television accusing Nithyananda of raping her for several years. Nithyananda again denied the allegations.