Cops claim address of Interfaith couple is wrong, passport runs in trouble again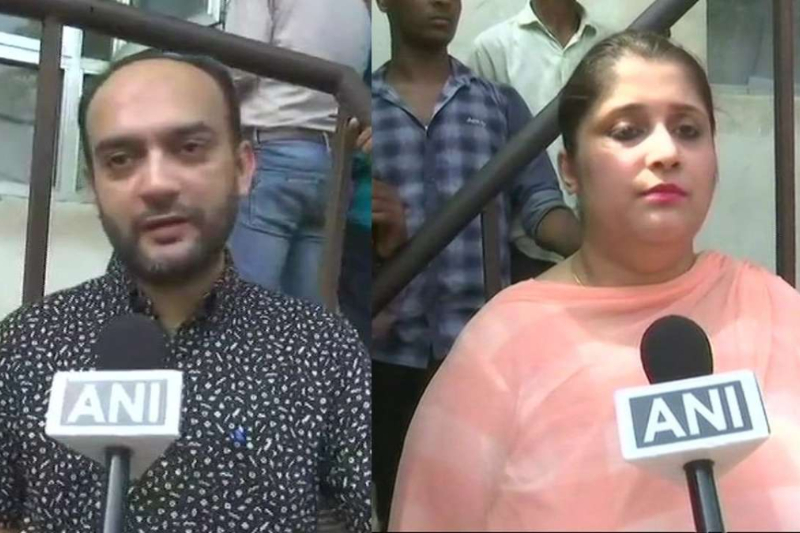 The interfaith couple, who were allegedly harassed while renewing passport office last week, has run into trouble over police verification. The Lucknow police have said they have not been staying at the address they mentioned in the forms for at least a year. Tanvi Seth and Anas Siddiqui who have been monickered as the 'Interfaith' couple, have been living and working in Noida. But they had filed the application in Lucknow, their hometown.
Rules demand that an applicant has to give the most recent address – and any previous ones in a span of a year before applying. Police sources said it is possible that they might be asked to file more documents, or even an application at the passport office in Noida. The local passport officials were not available for comment.
According to NDTV.com senior Superintendent of Police Deepak Kumar told reporters that according to rules, applicants should be residing at the address filled in the application for at least one year but Ms Seth had not followed the rules. "We have sent our report to the RPO (Regional Passport Office). She was not living in Lucknow for past one year. She was living in Noida and doing some work there… Now, the RPO will take the appropriate decision," the officer was quoted as saying by news agency Press Trust of India.The couple, who needed to renew one passport and sought a new one, alleged last week that they were harassed and humiliated during their interview by the passport officer assigned their case.
In a series of tweets to External Affairs Minister Sushma Swaraj, Tanvi Seth, who works with a multinational company, had described how she was asked to change her name. She said she was "in tears" after the officer spoke to her "in a very humiliating manner". Her husband Anas Sidiqui said the officer had asked him to change his name and religion. After the ministry officials intervened the couple got their passport and the officer concerned was shunted out.
Ms Swaraj, who was on a visit abroad at the time, got trolled for the ministry's prompt action in helping out the Interfaith couple. On her return, she took a swipe at the trolls with a single tweet. "I was out of India from 17th to 23rd June 2018. I do not know what happened in my absence. However, I am honoured with some tweets. I am sharing them with you. So I have liked them," the Swaraj tweeted.