Coronavirus Spike: India Reports Approx 1 Lakh New Cases In Last 24 Hours 
According To The Latest Reports, India Reports Its Highest Coronavirus Cases In Last 24 Hrs With 1 Lakh New Cases .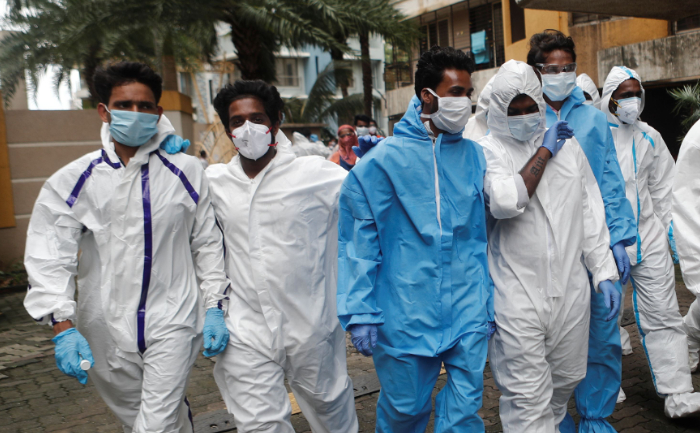 The pandemic Coronavirus outspread has not been totally contained and the new cases of infected people have been emerging every day. However, the rate of recovery has also seen a spike of late. India reports the highest spike in COVID-19 infections with 1 lakh people in last 24 hrs.
On Saturday, India reported close to 1 lakh (97,570) coronavirus cases in the last 24 hours circle. This takes the  total tally to 46 lakh-mark 46,59,985. While the as many as 1,201 deaths reported during the same period pushed the death toll to 77,472. Reportedly, the count of total active cases in the nation is 9,58,316 and 36,24,197 people who have been treated and discharged. India currently stands at the second position in the list of worst-hit by pandemic Coronavirus. Meanwhile, the vaccine trials are being conducted by the scientists in the country.
Over 28 million people are said to have affected globally due to the pandemic outspread. While the deadly virus has succumbed around 915,356 so far. The number of recovered cases is reported to be 19,215,800. The United States remains at the top position to have worst affected by the pandemic.
For more such updates, stay hooked on to The Live Mirror.
Also Read: Post Arjun Kapoor, Malaika Arora Reveals About Testing Positive For Coronavirus