COVID-19: US' Death Toll Ahead Of Italy And Spain Now
The death toll in the United States of America due to COVID-19 jumped to over 20,000, according to a tally from Johns Hopkins University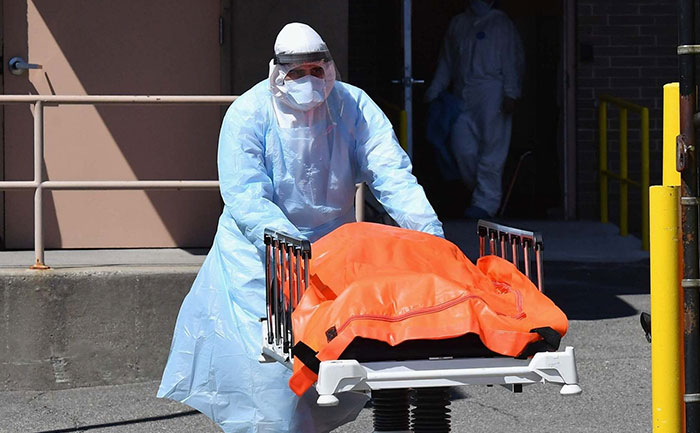 The death toll in the United States of America due to COVID-19 jumped to over 20,000, according to a tally from Johns Hopkins University. As per John Hopkins University, the US death toll rose to 20,608. New York City has reported a total of 6,367 deaths. It has surpassed Italy that has reported 19,468 deaths by now.
This is the largest increase in coronavirus deaths in the US since the coronavirus pandemic outbreak. According to Johns Hopkins, at least 530,006 people have tested positive for the virus so far. The confirmed cases globally are almost 1.7 million, with more than 108,994 deaths.
New York Governor Andrew Cuomo said, "You can see that the number is somewhat stabilizing, but it is stabilizing at a horrific rate. These are just incredible numbers depicting incredible loss and pain."
"The number of hospitalizations appears to have hit an apex, and the apex appears to be a plateau," the governor said.
He also said that the rate of hospitalization in New York state is coming down and there are less intensive-care admissions. "Still people getting infected. Still, people going into the hospital, but again, a lower rate of increase," he added.
Meanwhile, after US President Donald Trump requested India for the anti-malarial drug, India lifted the ban on hydroxychloroquine and it has exported the drug to many neighboring countries including the US.
For more updates on COVID-19, stay tuned to our space.
Also Read: COVID-19 Updates: Maharashtra Extends Lockdown Till April 30