COVID-19 Vaccine: UK Starts Mass Vaccination Programme
UK Pfizer Covid-19 vaccine rollout: 90-year-old grandmother Margaret Keenan first person to receive vaccine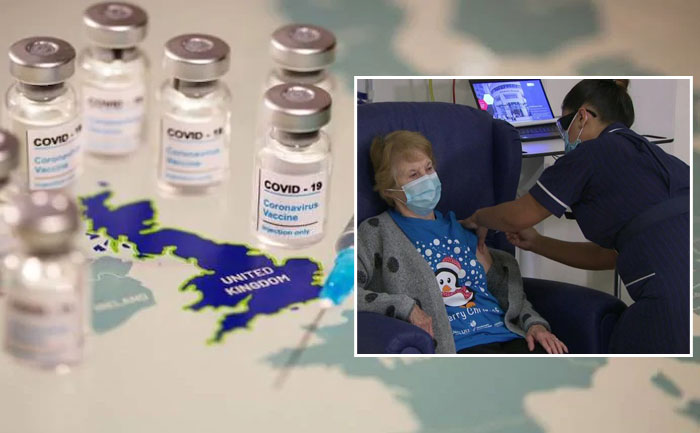 The United Kingdom has become the first nation to start the COVID-19 Vaccination Programme. Britain has begun dispensing the coronavirus vaccine developed by Pfizer and BioNTech on Tuesday. Care home residents and carers, the over 80s and some health service workers the top priority to receive the shots. The programme aims to protect the most vulnerable and return life to normal.
A 90-year-old grandmother went on to be the first person to receive the COVID-19 vaccination in the world. Margaret Keenan, who turns 91 next week received the jab at about 6.45 am in Coventry on Tuesday.
Check out the video tweeted by SKY News here,
90-year-old Margaret Keenan is the first person in the UK to receive the Pfizer/BioNTech vaccine outside of a clinical trial.

Read more about this huge moment in the fight against #COVID19: https://t.co/YVcEqzmsPj pic.twitter.com/oCDV8Sv90X

— Sky News (@SkyNews) December 8, 2020
The vaccine has to be administered twice. Those who are vaccinated will be issued with a "vaccination passport" containing the date of vaccination and date of the first inoculation. This to remind the people when to receive the second jab.
Ahead of the roll-out of the vaccines, UK PM Boris Johnson said, "Today marks a huge step forward in the UK's fight against coronavirus, as we begin delivering the vaccine to the first patients across the whole country. I am immensely proud of the scientists who developed the vaccine, members of the public who took part in trials, and the NHS who have worked tirelessly to prepare for rollout."
He also cautioned the general public that the mass vaccination will take time to cover the entire population therefore they should follow all the precautions.
Also Read: Coronavirus Update: COVID Vaccines Could Be Ready In Few Weeks Says PM Modi