COVID-19 Update: These 6 Vaccines Are Leading The Search For A Cure
Human testing for vaccines can take years for successful trials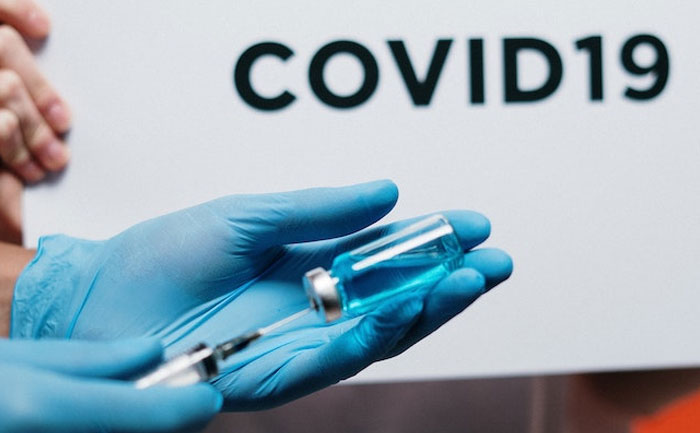 The coronavirus pandemic has halted the world into a lockdown. Nations around the world are practising social distancing to curb the COVID-19 infection. Currently, there are over 4.3 million cases globally. Meanwhile, scientists are trying their best to develop potential vaccines for Covid-19.
However, human testing for vaccines can take years for successful trials. These are the 6 potential vaccines that could provide a cure for COVID-19.
6 Vaccines Leading The Search For A Cure
1. ​The Oxford University vaccine
The first of these potential vaccines for COVID-19 has been developed by the University of Oxford. This vaccine named 'ChAdOx1 nCoV-19' has been developed under three months. It will enable the body to identify the spike protein of the novel coronavirus. Currently, the potential vaccine is under clinical trial phase-1.
2. ​The Moderna vaccine
Biotech company Moderna is also developing an RNA based vaccine for COVID-19 with the National Institute of Allergy and Infectious Diseases (NIAID). The mRNA-1273 vaccine has undergone phase 1 trials and will go through phase 2 trials next.
3. ​The Sinovac Biotech vaccine
A potential vaccine PiCoVacc, made by Sinovac Biotech, has been tested on monkeys. In fact, Chinese scientists have claimed that they have successfully tested the potential vaccine on monkeys. The test monkeys were later exposed to the COVID-19 virus. Studies suggest that those injected with a dose of the potential vaccine were largely immune to the virus. The vaccine is currently undergoing human clinical trials.
4. ​Pfizer and BioNtech vaccine
US-based pharmaceutical company Pfizer and its German partner BioNtech have also been working together on four potential RNA vaccines. Moreover, they have begun clinical trials of the BNT162 vaccine. The trails for testing the vaccine will involve 360 healthy volunteers.
5. ​DNA-based vaccine by Inovio Pharmaceuticals
Inovio Pharmaceuticals received 5 million dollars aid for developing a vaccine for the novel coronavirus. They have developed a potential vaccine that will soon begin phase 1 trials. The INO-4800 vaccine will be tested on volunteers who will take two doses of the relatively novel DNA-based vaccine four weeks apart.
6. ​The BCG vaccine
The BCG vaccine is used against tuberculosis to boost the immune system of the body. This vaccine is in phase 2/3 to test its effectiveness against the COVID-19 infection.
So far, these are the 6 potential vaccines being tested for their effectiveness in curbing the COVID-19 outbreak.
According to reports, the Indian Council of Medical Research (ICMR) has also teamed up with Bharat Biotech International Limited (BBIL) for developing the COVID-19 vaccine.