First Electron Microscope Image Of COVID-19 Virus From India Released
First images from India of virus causing Covid-19 captured by scientists using a specialised microscope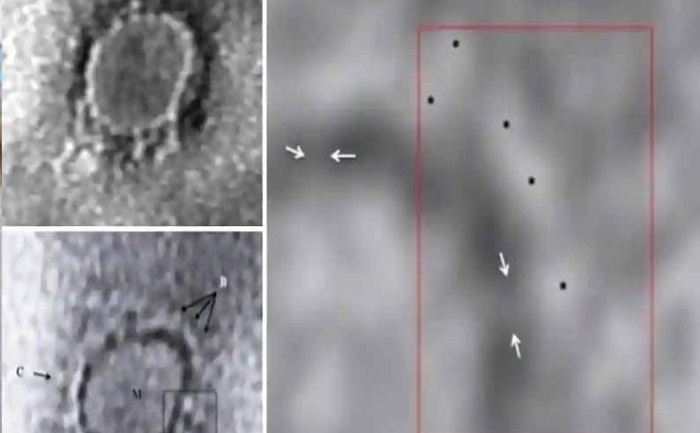 A group of Indian scientists have caught the first images of the coronavirus. They have taken the images of COVID-19 virus using a specialized microscope. The images that were published in the Indian Journal of Medical Research show the round shape of the virus as well as projections or stalks jutting out from the surface of the novel coronavirus particles.
The images of Sars-Cov-2, the virus that Causes Covid-19, are from the throat swab of the first laboratory-confirmed case in India on January 30, 2020. The woman, among three students studying medicine in Wuhan, was diagnosed with Covid-19 after returning home. Gene sequencing of the samples from Kerala found the virus was a 99.98% match with the virus in China's Wuhan.
The images of the virus from the Covid-19 cases from Kerala show that the Sars-Cov-2 virus closely resembles the Mers-Cov virus that causes Middle East Respiratory Syndrome coronavirus in 2012, and the 2002 Sars-CoV virus that causes Severe Acute Respiratory Syndrome (SARS) coronavirus.
Dr Nirmal K Ganguly, former director-general, Indian Council of Medical Research in a statement to HT said, "Coronavirus have a crown-like appearance and these spikes on the surface give this virus family its name, as corona means crown in Latin. They have evolved to recognise a variety of receptors, including protein receptors and sugar receptors, and enter cells by first recognising a host-cell-surface receptor for viral attachment, and then fusing viral and host membranes for entry"
She further added, "These images are critical to study mutations in clinical samples and help identify the genetic origin and evolution of the virus, which will help is understand how the virus moved from animals to infect humans, how people-to-people transmission started, and whether it is still mutating, which will inform work on the development drugs and vaccines."
The novel coronavirus, which originated in China late last year, has caused a pandemic across the world. So far it has killed over 25,000 people and infected over 5,66,000 globally.
Also Read: Coronavirus: India readies for Stage 3 as Covid-19 cases cross 800