Cow as 'Mother of the Nation': Himachal assembly passes resolution
The Himachal Pradesh assembly on Thursday passed a resolution declaring Cow as the Rasthtra Mata or the 'Mother of the Nation'. The development comes shortly after Bharatiya Janata Party (BJP) rules Uttrakhand became the first state to demand such a mandate in September this year.
According to a report in The Times of India, the resolution tabled by Congress MLA Anirudh Singh received the support of the ruling BJP legislators and the assembly is now set to forward the demand to the Centre.
In India, where there is no shortage of great women, the MLAs in Himachal Pradesh figured out that a cow is the best candidate to be the 'Mother of the Nation'.
"Cow is not bound to any caste, creed or religion and makes a huge contribution to humanity," Anirudh, the MLA from Kasumpti was quoted as saying by the leading daily.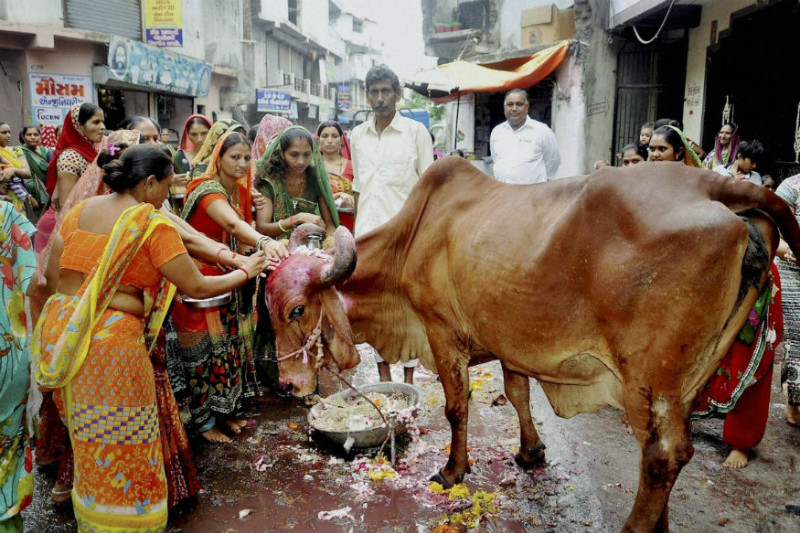 While presenting the resolution in the assembly, which was later unanimously passed by the house, Uttarakhand Animal Husbandry Minister Rekha Arya had claimed that cow was the, "Only animal that not only inhales oxygen but also exhales it," he also went on to explain the "medicinal qualities" of cow urine.
Taking inspiration from Uttarakhand, Anirudh also demanded a law preventing incidents of cow vigilantism and mob lynching in the state.  After passing the resolution, the assembly will forward it to the Centre for consideration.
Others like controversial Telangana BJP leader T Raja Singh Lodh who is the only representative of the party in the new state legislature have in the past demanded that cow must be declared 'mother of the nation'.
In the year 2015, Yogi Adityanath, the then BJP MP from Gorakhpur had launched a campaign to declare cow as 'Rashtra Mata', claiming that his demand "embodies the sentiment of every Indian."
Also read: Zomato delivery boy opens food pack and eats, video goes viral