Croatia players given hero's welcome in Zagreb after World Cup final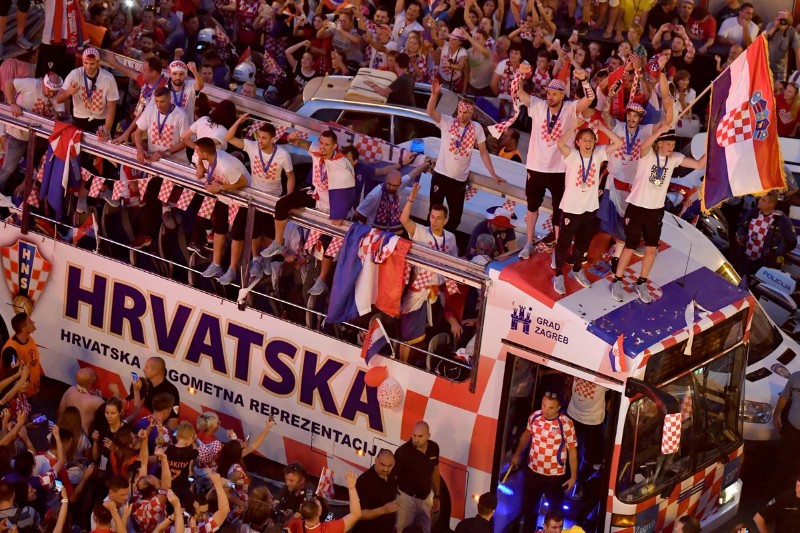 Hundreds of thousands of people poured into the streets in Croatia capital Zagreb to stage a euphoric heroes' welcome for the national football team on Monday.
People wearing national red-and-white checkered colors and waving Croatian flags crammed the central square filling it with thundering claps and shouts of 'champions champions' although the team had lost to France in the World Cup final.
Thousands of fans, many coming from other parts of the country, began arriving at the square early morning and emergency medical services said they aided hundreds of fans who collapsed from exhaustion. City authorities brought in water tanks to the city center.
Red carpets were laid outside the airport as a huge crowd waited for the players to land at the capital. The route through which the players passed, parading in an open-top bus was swarmed with over 250,000 people who greeted the heroes singing joyfully.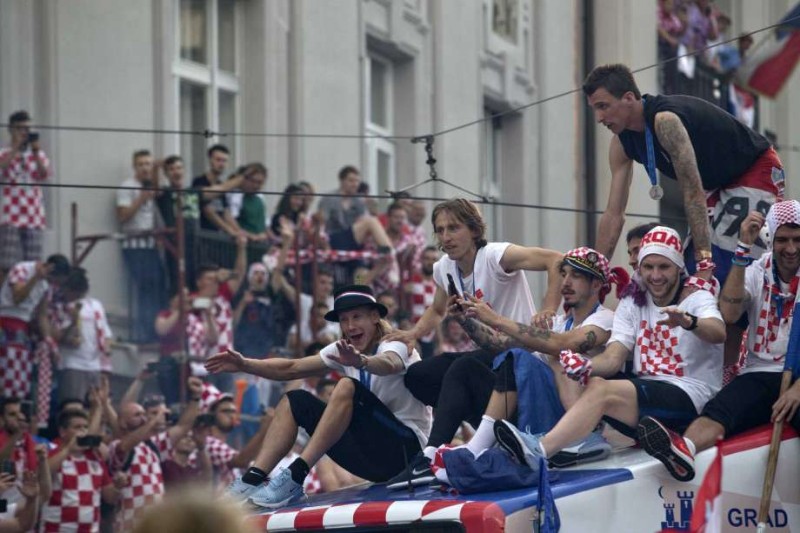 Fans shouting "Bravo! Bravo!" welcomed the bus as it slowly left the airport. "Fiery heart, the pride of Croatia!" in reference to the team's name "The Fiery" was inscripted at the front.
"Thank you Croatia, thank you Zagreb!" captain Luka Modric, the Golden Ball winner of the 2018 World Cup, told the crowd after the team had finally arrived at the central square in the evening.
Midfielder Ivan Rakitic added, "There are no words to describe how we feel now."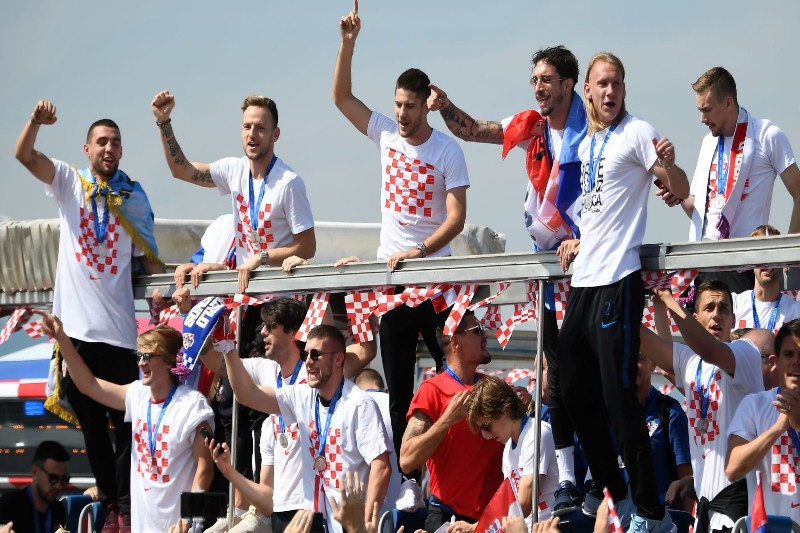 Croatia, a small nation of four million was enraptured with the team's success ever since they beat england 2-1 to qualify for the World Cup final. It was the first time the independent nation reached the final of a major tournament.
The success has been described as the biggest in Croatia's sporting history.
"I can't even begin to explain what this has meant for Croatian unity," President Kolinda Grabar-Kitarovic told The Associated Press. "I hope that this … will boost the country's economic development and bring new jobs and young people back to the country.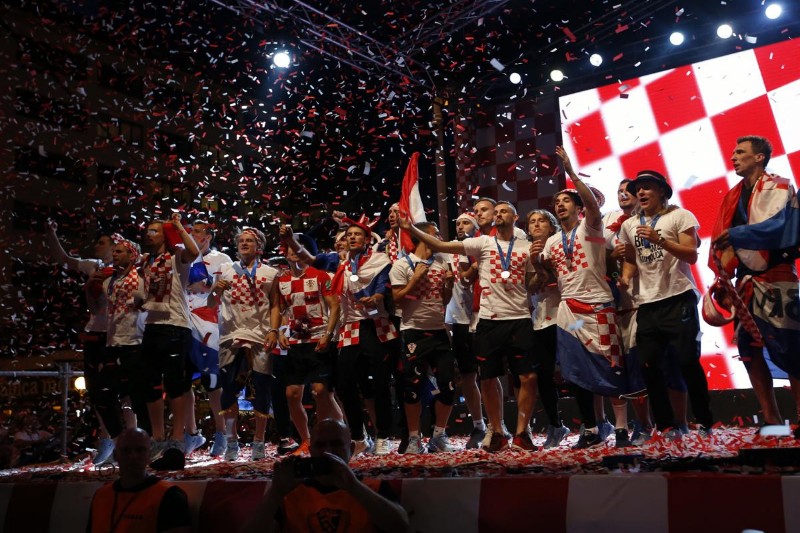 "I'm so proud not only of our football team, I'm so proud of our nation."
The State TV had earlier urged citizens to come out and enjoy "the historic moment" of the players' return.
Croatia's state railway company halved ticket prices so fans could travel to Zagreb, while city authorities said public transportation would be free on Monday.